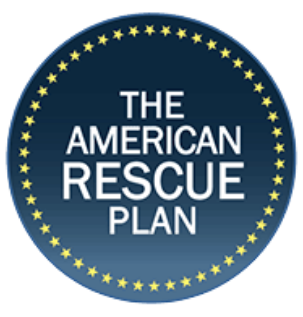 The ResourceX American Rescue Plan Act Framework for Action
Local Government Funding Framework:
From Strategy to Action
Whether you need to generate proposals or you are looking for a proven method
to evaluate and prioritize proposals, the ResourceX concepts and tools offer a full-scale and transparent process for implementation
This is a chance of a lifetime to make sure that we take this bounty of resources and make sure they are deployed to make a tremendous difference. At the same time, we have pressures around what is actually eligible. We have pressures on making sure that we don't use the resources to fund a particular initiative that another section might fund. There are other types of pressures to get resources out the doors as quickly as possible.
For all of those reasons, we understand that this has not been easy to process and to understand what is the best way to use the once-in-a-lifetime opportunity in front of us.
Utilize a Proven Toolset
Through the ResourceX OnlinePBB software, organizations can create proposals or upload an existing list of proposals.
Evaluate
each proposal with important criteria such as level of complexity or a specific category of Treasury Guidance.
Develop
a narrative around each proposal by completing a set of customized proposal evaluation metrics specific to your community.
Apply
a scoring method with custom scoring parameters and returns a prioritized list of proposals to consider and incorporate into your budget.
Create Data-Driven Proposals that Store the Information Needed for Leaders to Make Decisions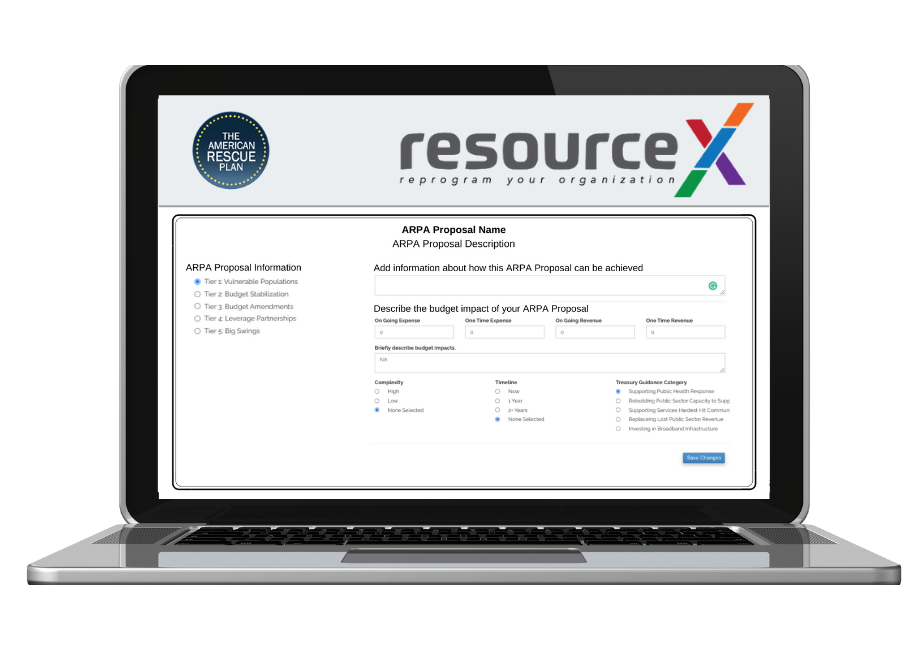 Create the Reports Necessary to Easily Communicate Each Proposal's Details and Ties to Treasury Guidance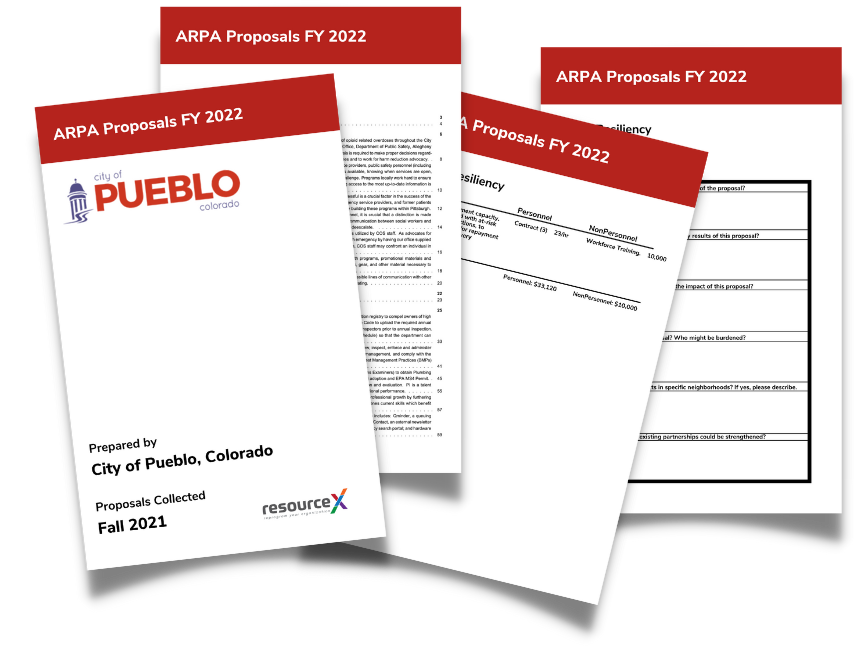 Apply an Industry Recognized Best Practice Scoring Framework to Prioritize and Incorporate Each Proposal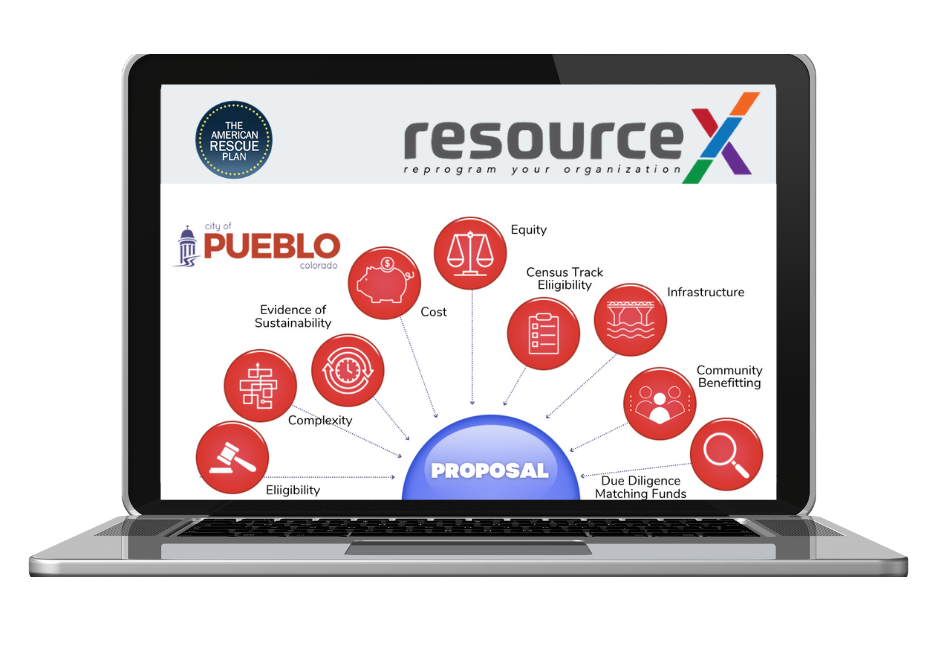 Ready to Discuss Your ARPA Strategy?