Eric Keck joins ResourceX as the newest member of the priority based budgeting team.
"Eric Keck is one of two city managers who have successfully implemented Priority Based Budgeting in 2 cities. As such, he is an expert on what it requires for an organization to embrace a data-driven culture, open to redefining government's crucial role in facilitating the success of our communities into the future. We've wanted Eric on our team for a long time, and now he is available to help the 200+ cities, counties and school districts in the PBB community fulfill the promise of PBB."— Chris Fabian, CEO of ResourceX
DENVER, COLORADO, SEPTEMBER 10, 2018
ResourceX is excited to announce that Eric Keck is joining the company in the role of Vice President of Customer Success. Eric will lead customer engagement and success activities across the business and be a key member of the ResourceX PBB Team.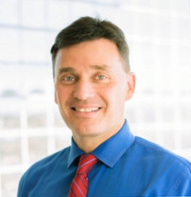 "I am extremely pleased to join ResourceX. The ability to assist with this groundbreaking methodology and the tools that help schools and local government steward their financial assets in more focused ways will be an incredible challenge and journey. As a beneficiary and user of the Priority Based Budgeting ethos and tools, the communities that I have managed have realized innovation and focus with their budgets that have yielded incredibly positive results. I now want to assist ResourceX spread these key findings and innovation to the world. It is very humbling to be asked to join this great company," says Eric.
Eric brings more than twenty years of experience in local government, including sixteen years as a City Manager in three different municipalities. As a City Manager, he focused on strategic planning, budget, performance measurement, and process improvement.
Eric has the distinction of being the first Municipal Leader to implement priority based budgeting in two different municipalities (Post Falls, ID and Englewood, CO). While serving as Englewood City Manager, Eric implemented priority based budgeting and applied PBB to enhance public safety through regional collaboration with the City and County of Denver by contracting fire and EMS services, gaining improved service and savings of over $3.5 Million in the first year alone!
He has also served on the Credentialing Advisory Board with ICMA, COO of Ground Force Worldwide, Board President of the Boys and Girls Club of Kootenai County, ID, and is certified in ADKAR Change Management, Lean and Six Sigma.
"Over the past few years, many of our clients have sought Eric's guidance and wisdom in terms of helping their organization truly make the paradigm shift that PBB creates. City managers, elected officials and staff have asked for Eric to speak at our conferences, and to talk to their staff, to open up the doorway to seeing the world anew: what programs can government partner on with other service providers, how can we reallocate vast amounts of our resources to launch the new programs needed for a better future...these are the breakthroughs Eric has made, and why we're so excited to have him help catalyze and accelerate the success of now hundreds of PBB implementing communities," says Chris Fabian, CEO of ResourceX.
About ResourceX:
Priority based budgeting is a leading best practice in local government and a powerful lever for change. ResourceX, a Denver-based company, provides the software solution and powerful analytic tools to implement a priority based budget using data and evidence to transparently and exponentially improve results for citizens and the community.
For more information, please visit www.resourcex.net.
Erik Fabian ResourceX
503.866.4580