"For many of us, there's such a sense of urgency to act now, make decisions immediately, and don't waste time planning. However, for the magnitude of the decisions most of us are confronting, we actually need to carve out the time for innovating more than ever (even if it's a short period of time)."
Please join ResourceX as we are fortunate enough to have Nick Kittle talk with us about how to set the stage culturally and make space for bolstering innovation - especially in a time of crisis!
Accelerating Innovation in a Time of Crisis
When: Tuesday, April 21st at 2pm Mountain
Who: ResourceX CEO Chris Fabian + Sustainovation Nick Kittle
Registration has expired. Please see webinar video recording below!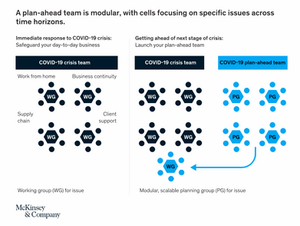 Nick's work in the City of Colorado Springs, CO during the Great Recession accelerated ideation – orchestrating citywide participation in an effort that created 800+ ideas for action, which were ultimately honed down to a top-10 list of actionable recommendations. He's since replicated this model across the Country, evolving the mindset and practice into what he calls "Sustainovation."
At ResourceX, we're focused on resourcefulness and applying data plus results to understand your variety of options. In a time of crisis when the gravity of the decisions we're all facing is so immense, maximizing creativity for new ideas never imagined before seems crucial to discovering the right path ahead. Join us to discuss practical approaches to working with your staff to surface solutions and take action.