A New Vision for Great Governance
A pathway to great governance with intent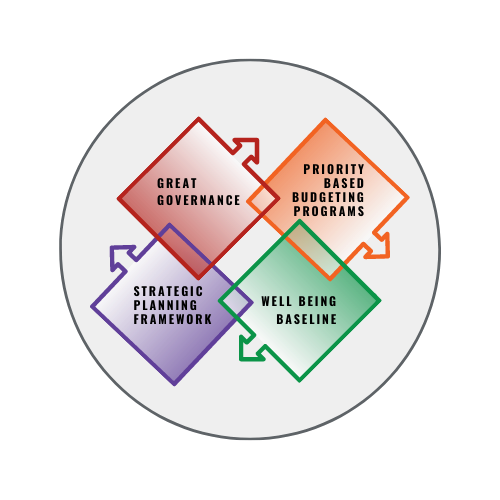 The Unification Theory
A New Vision. A New Partnership.
The partnership among Strategic Steps, It's Logical and ResourceX brings a new vision of good governance that endeavors to address the responsibility on local governments to identify demands, determine how to deliver them, and at what scale; to actually respond to those demands with programs, services, amenities, and facilities; and then to check that the demand has been met to the ability of the local government. This process is a loop, where one period's results will help inform the next period's plans. This new partnership takes into account each step within this loop to ensure adequate emphasis and attention to each responsibility area.
Well-Being Baseline -
The Reason Why Municipalities Exist
Thursday, March 18, 10:30 AM CST
The starting point for planning, allocating resources and budgeting should be genuinely asking your citizens how we can make their lives better. Questions that ask citizens about taxes do not yield enough information to adjust and try to achieve well-being returns for them. Community is about social connection, mobility, activity and many more things that are richer than paying your taxes. Well-being is about our relationships and together building the conditions for collective joy and happiness.
Strategic Planning Framework -
The Bridge between Why and What
Thursday, April 15, 10:30 AM CST
The strategic plan sets goals in place that drive a shared vision forward. That strategic plan is complemented by business plans that commit resources toward achieving these goals. This is where priorities lie and decisions are made. Part aspiration and part inspiration, the framework assigns certain roles and clearly defines accountability. All the pieces together are "the intent" within "Great Governance with intent".
Priority Based Budgeting -

Prioritizing Citizen Well Being
Thursday, May 20, 10:30 AM CST
The fundamental purpose of public service is to increase the well being of the people in our communities. While the objective is simple, the means to achieve that end can be obscure. Tune in to hear how a comprehensive strategy for governance, reinforced by priority based budgeting, puts the focus back on maximizing citizen well being in your community.
Contact Us to Learn More
o How can we achieve this vision?
o Can we start at any point in this process?
o Can we start at any time in our budget process?
o Can we tackle these areas independently?
o What is the value for our community?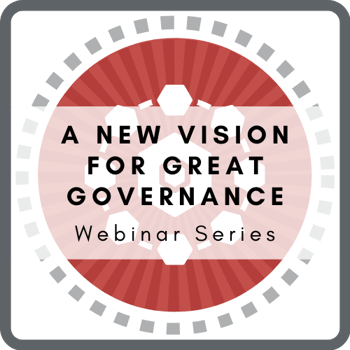 Start with the People
On February 9, 2021 a partnership was announced among ResourceX, Strategic Steps and It's Logical to help municipal governments achieve great governance. This launch shares the vision Chris Fabian, Ian McCormack and Kelly Rudyk have for positively impacting communities in North America. Moderated by Michael Walters, City of Edmonton Ward 10 Councillor, the presentation and discussion focused on the pursuit of a long term vision that fulfills the obligations of local government to serve its citizens through the efficient and strategic alignment of resources. Click here to see the recorded event.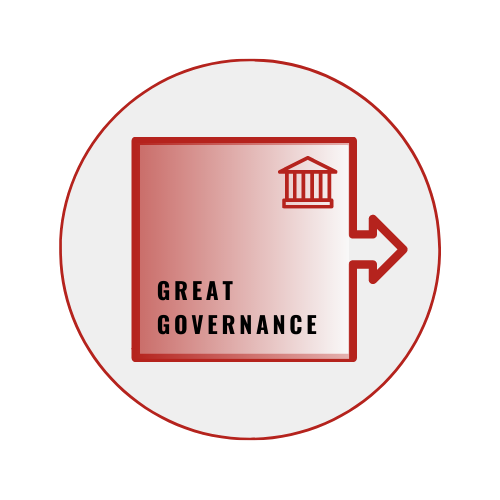 Great Governance
An intentional focus on creating the conditions to assist citizens in achieving their fullest potential. As elected officials and those who work for the community, it is our role to understand our public desires and strive to maximize well-being returns for their investment into the community. It is the utilization of strategic planning, developing a well-being baseline, and applying Priority Based Budgeting that helps achieve the overarching goal of great governance.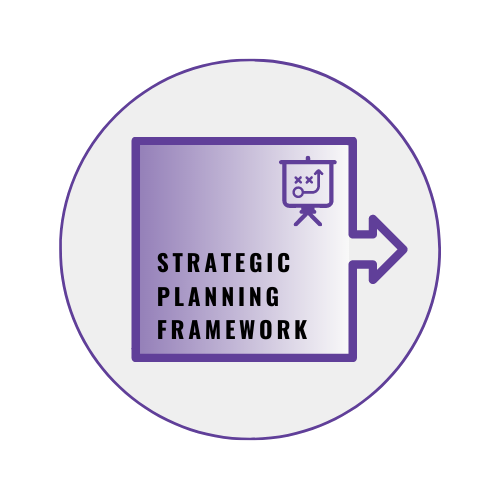 Strategic Planning Framework
Alignment of focus between Community – Council – Municipal Operations. Clarity of Purpose that thrives for a generation or more. With both alignment and clarity come expectations of commitment and performance to achieve well-being success for all stakeholders.
The framework includes a set of robust goals, strategies to achieve the goals and measures that identify when success has been achieved.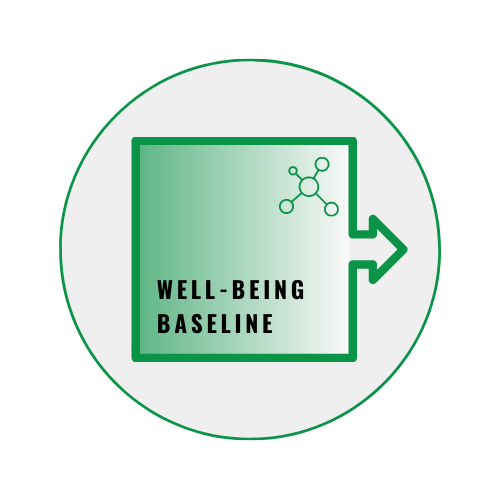 Well-Being Baseline
A powerful tool in creating a richer relationship between the community and the municipality is understanding the well-being of citizens – today, tomorrow and into the future. The relationship becomes one of driving value for community investments as opposed to minimizing tax increases. Value is determined by returns achieved in furthering well-being for all.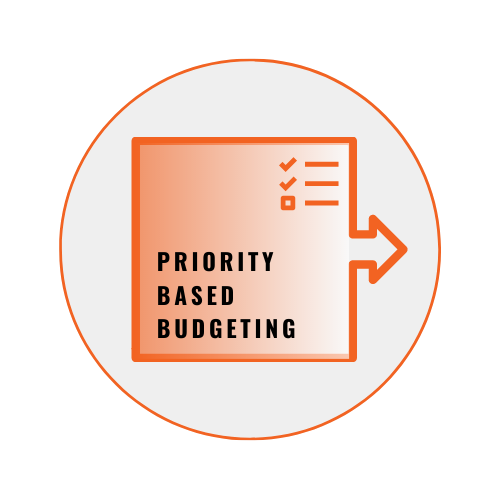 Priority Based Budgeting
Priority Based budgeting is a common sense, data-driven approach to budgeting and decision making. The philosophy of PBB is that resources should be allocated according to how effectively a program or service achieves the strategic plan, and goals, that are of most significant value to the community. Providing reallocation opportunities to address key objectives such as climate change, equity, well-being, homelessness and sustainability.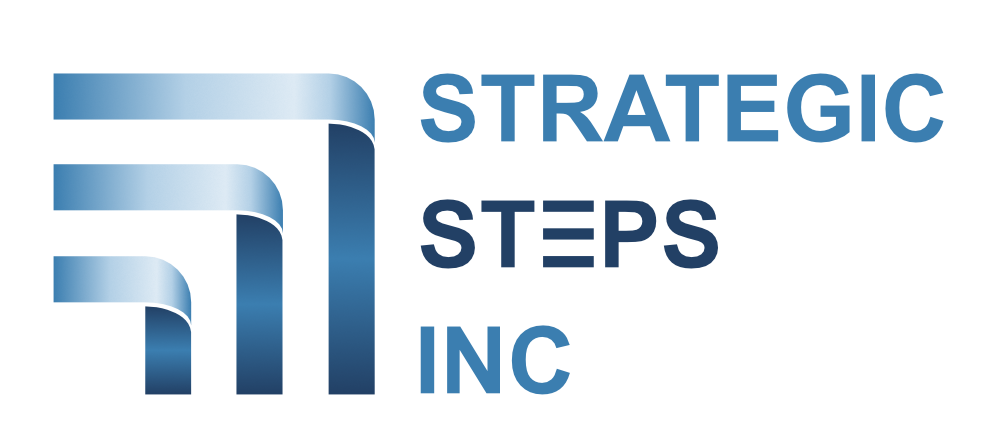 Building Great Governance Together
Working with our clients to build on existing strengths, we develop a set of recommendations that are practical, sustainable, strategic and grounded in the characteristics that make each organization distinctive and successful.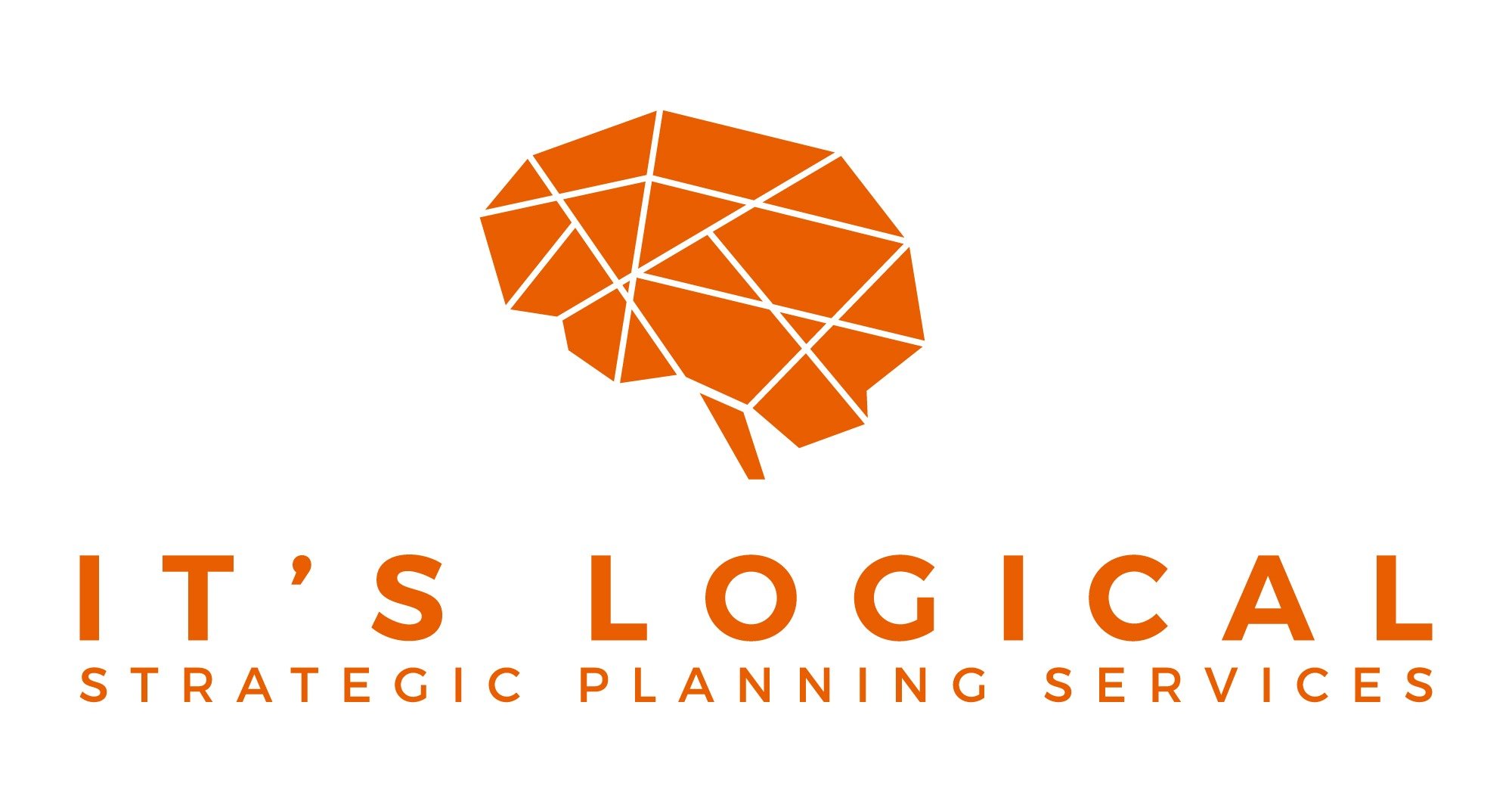 Innovative Strategic Planning
Empower your team and outfit them with the tools, knowledge and passion they need to succeed. Know your vision with absolute clarity and understand the steps required to move toward your ultimate goal and allocating your resources to maximize value.
Impacting Change at the Program Level
Our piece in the puzzle is solving the resource equation. The ResourceX solution is to help government get the resources it needs and prioritize those resources to tackle society's grand challenges and create a better future.