As The Leader in


21st Century Budgeting,


We're Doing Budgeting Differently
OnlinePBB Budgeter connects your budget
process to the priorities of your community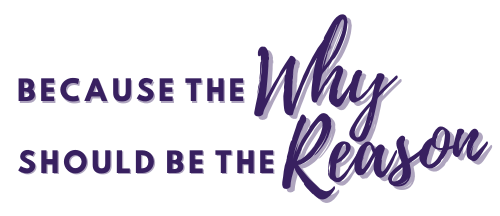 OnlinePBB Budgeter
OnlinePBB Budgeter is the bridge between your PBB data and your budget process. Each request begins with a program instead of a line item. Therefore, the impact of the request is at the program level and tied to the organization's results. It allows departments to declare intent and add narrative; then, it provides the decision-makers the ability to observe the big picture.
"In times of fiscal distress, we often ignore values and priorities in favor of just getting the budget balanced.

In times of fiscal distress, it's even more important for governments to communicate their priorities and values to improve budget transparency, demonstrate fairness, and help justify decisions."
It's time to rethink the budget process
The line-item budget celebrated its 100th birthday this year, and it's feeling its age. It certainly serves a purpose for spending control and appropriation management, but it is simply unable to perform as a resource alignment tool. Line-items can't help decision-makers answer these questions:
How is this budget request related to the strategic plan?

Is the benefit related to our priorities?

What programs will be impacted?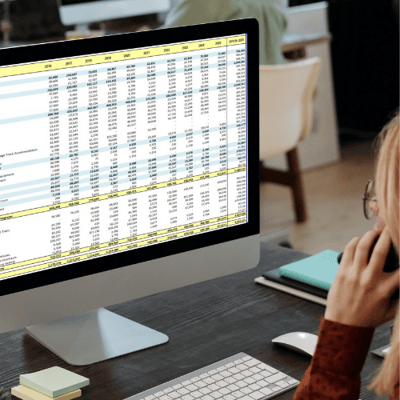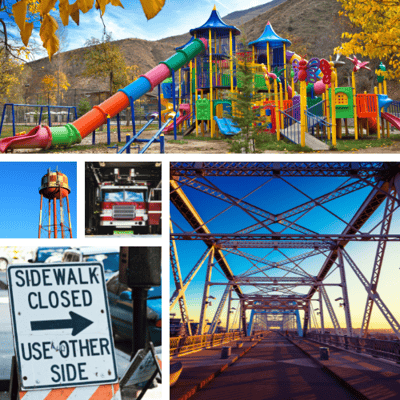 Programs are the Vehicle for Change
Programs add context and clarity. Program centric budget requests deliver a robust data set to communicate to decision-makers a wealth of information from the onset, including:
Level of Mandate

Demand

Population Served

Cost Recovery

Reliance
Total Cost

Line-Item Detail

Staffing Information

Alignment to Priorities

Contribution to Custom Outcomes (ex. Climate, Equity, etc.)
Budgeter Solves the Line Item Challenge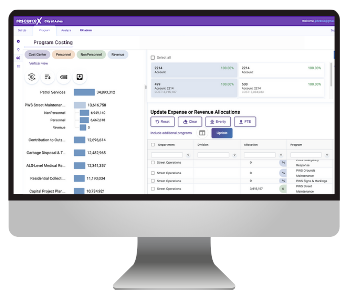 Programs are Directly Tied to Your Budget Data
The process begins with the program, instead of the line item.
Your line-item data is baked into the OnlinePBB Budgeter request process by way of the Cost Allocation phase of PBB implementation. As departments build their program-based budget requests, they will interact directly with the line items allocated to those programs. The significant step forward is in aligning resources directly with the programs where they are needed.
Priority Based Budgeting Builds the Data
Budgeter Provides the Budget Experience
"The magic happens when you're not just telling a compelling story, but you're solidifying your data in the tools and preparing next year's budget"
OnlinePBB Budgeter
To Increase Transparency in the Decision Making Process
Building a proposed budget with program data
With OnlinePBB Budgeter, you can create budget requests at the program level with built-in cost and program data to serve as a fully built decision package. Programs increase accessibility and communicability between organizational staff and elected officials tasked with understanding requests and making decisions. Each programmatic budget request includes the nature of the program change and the resulting impact(s) of that change. Additionally, the recommended budget impact is described and identified in the allocated budget details of the program. The program budget request comes with both financial and strategic alignment information.
Start with Programs
Leverage the program cost allocation.

Incorporate alignment to priorities and attributes of each program.
Create Program Requests
Indicate the program change and other customizable characteristics for each program request.

Propose an associated line item impact for each request.
Refine Requests
Customize additional fields to capture necessary information for a complete budget decision package.

Utilize reports to review all data associated with every request.
Review and Approve Requests
Evaluate requests according to overall priority and/or attribute alignment.

Easily use the Excel output to create a new budget to reflect the approved requests in OnlinePBB.
"You included council in a budget meeting that was fully inclusive. You laid it out. It wasn't just thrown in a book and left for us to interpret and make some guesses at. It's a much improved and open process. That's the way government should operate."
Priority Based Budgeting helps local governments make data-driven decisions to ensure efficient and effective resource allocation that is aligned with the priorities of their community.
PBB accentuates opportunities for resource reallocation and maximization to fund a better world. It equips practitioners with a budget that represents the organization's values and empowers users to pursue meaningful change and outcomes that impact their community and society at large.
Learn more about developing program data.
Build the data necessary to communicate the services you provide, the cost of delivering them, and how they align with your community's vision.
Backed by Industry Leaders
The most trusted and well-known industry leaders agree... Programs are the vehicle for change.

Distinguished Budget
Presentation Award
In an update, effective in 2021, GFOA criteria now mandate the inclusion of program descriptions and program alignment to priorities. The importance of a narrative-rich budget for transparency and decision-making is now recognized in GFOA's prestigious award.

Credentialed Managers
and Candidates
ICMA Credentialed Managers are viewed with distinction by local governing bodies due to high standards of integrity and professional development. In 2022, Priority Based Budgeting will be a part of that program ensuring these leaders bring the programmatic knowledge and approach to their communities.
Contact us
Connect with the ResourceX Outreach and Engagement Team to learn more and get your questions answered. You can click the button below to immediately schedule a meeting, or you can fill out the form below to request more information via email.
Latest posts
Check out the ResourceX Blog: We're Doing Budgeting Differently
If you have ever attempted to assemble or repair something with the wrong tool, you know how...
Local governments are facing unprecedented new challenges today. Issues confronting communities...
Author Ryan Holiday said, "The obstacle in the path becomes the path."