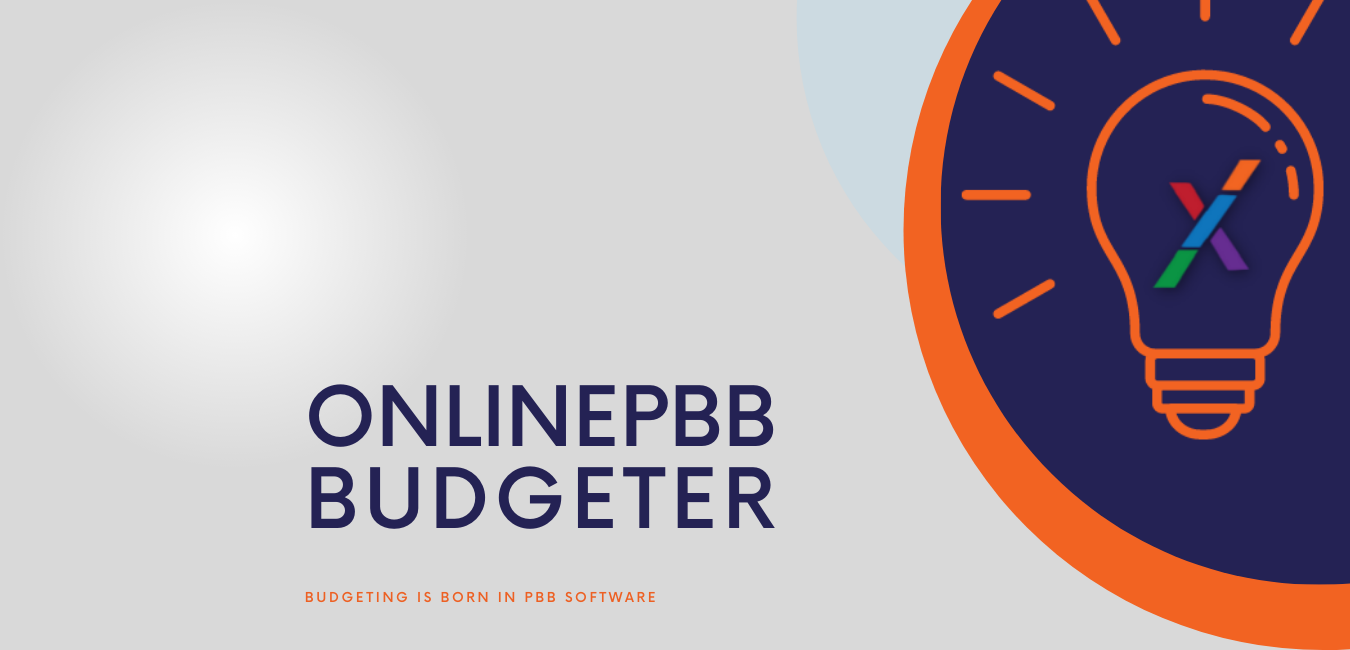 Build Your Proposed Budget in OnlinePBB
OnlinePBB Budgeter Bridges the gap between your PBB data and your budget process. Organically create your proposed budget through a budget requester built into your OnlinePBB tools. Work programmatically to allow for budget accessibility and strategic discussion at the program level while utilizing your budget data for decision-making accuracy.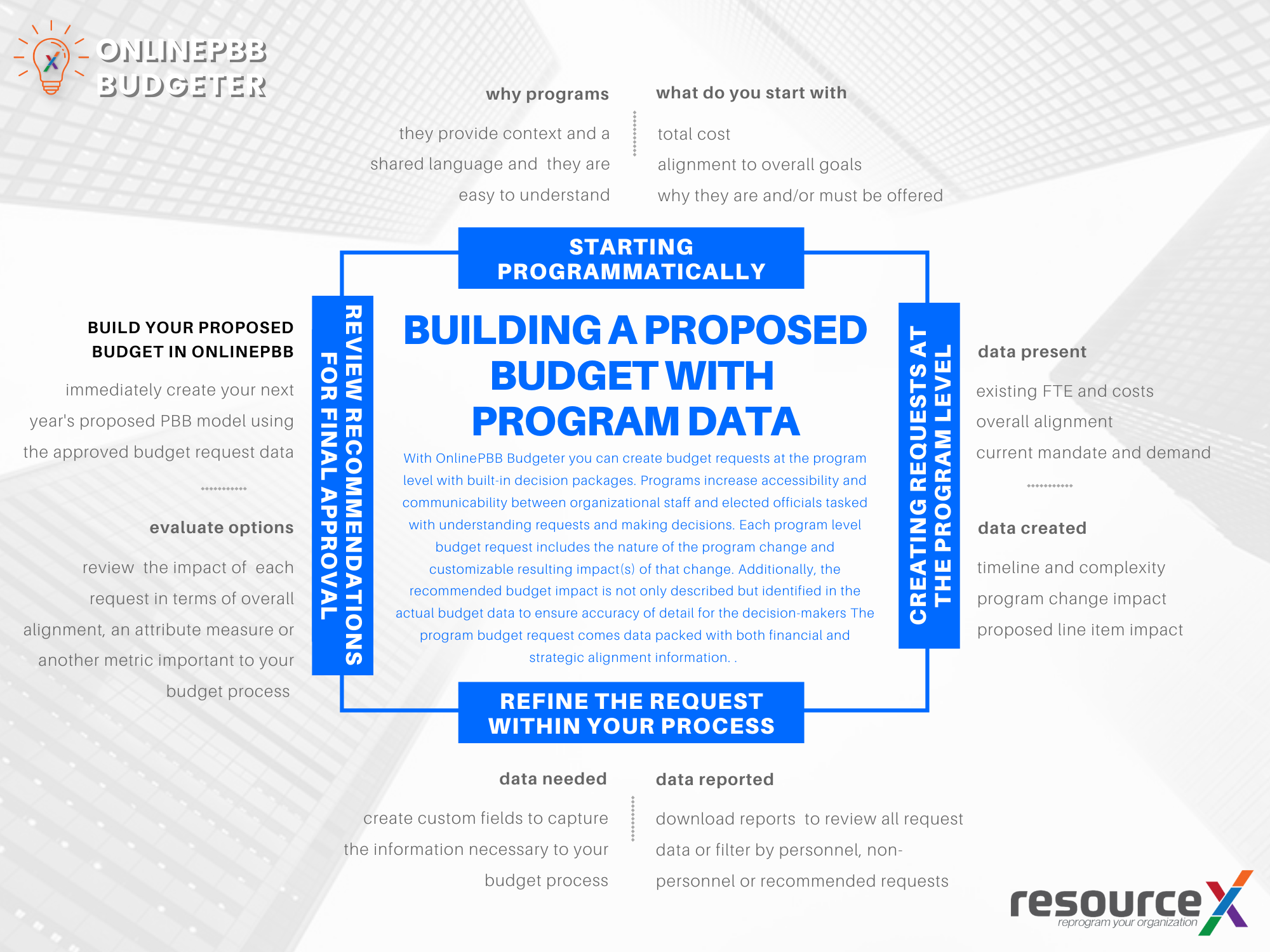 Programs Build a Shared Language that Improve Outcomes
Because budget requests occur at the program level, a wealth of data already exists when the request is created. As each budget request moves through the review process, the information tied to that program budget request becomes more robust. The process also includes checkpoints when requests become recommendations and then can become approved budget requests. Once the request process is complete and the approved requests are determined, that year's PBB data reflects your next year's proposed budget.
Describe the Nature of the Change

Explain the Budget Impact

Tie the Budget Impact Directly Back to the Budget Data
Clarify the Nature of the Change

Submit Responses to Custom Forms

Allow for Peer Feedback
Review Impact in Terms of Overall Alignment, an Attribute Measure or Other Predetermined Metric

Create Your Proposed Budget
Learn more about OnlinePBB Budgeter