The 2021 ResourceX Priority Based Budgeting Summit
September 22-24, 2021
The ResourceX team has three days of
exciting content driven by the awareness that

Programs Are a
Vehicle for Change
Join us for an exploration into how we're pushing the boundaries to improve the experience of our PBB communities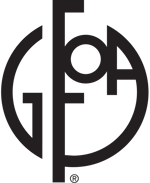 Your Summit Experience Will Include
Access to 3 Days of Exciting Content

Access to All Recorded Sessions

An Opportunity to Interact with the PBB Community and Partners

A Copy of Financial Foundations for Thriving Communities

A 2021 ResourceX Summit Hat
Beginning with our commitment to build a more resilient city and through strategic partnerships over the years, Pittsburgh was able to identify $41M in spending that has been repurposed to meet our sustainability goals.

A new model of Priority Based Budgeting for cities.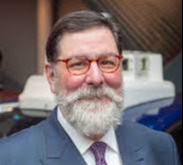 Mayor | City of Pittsburgh, Pennsylvania
All Registrations include live sessions and exlcusive access to recordings
Day 1: September 22, 2021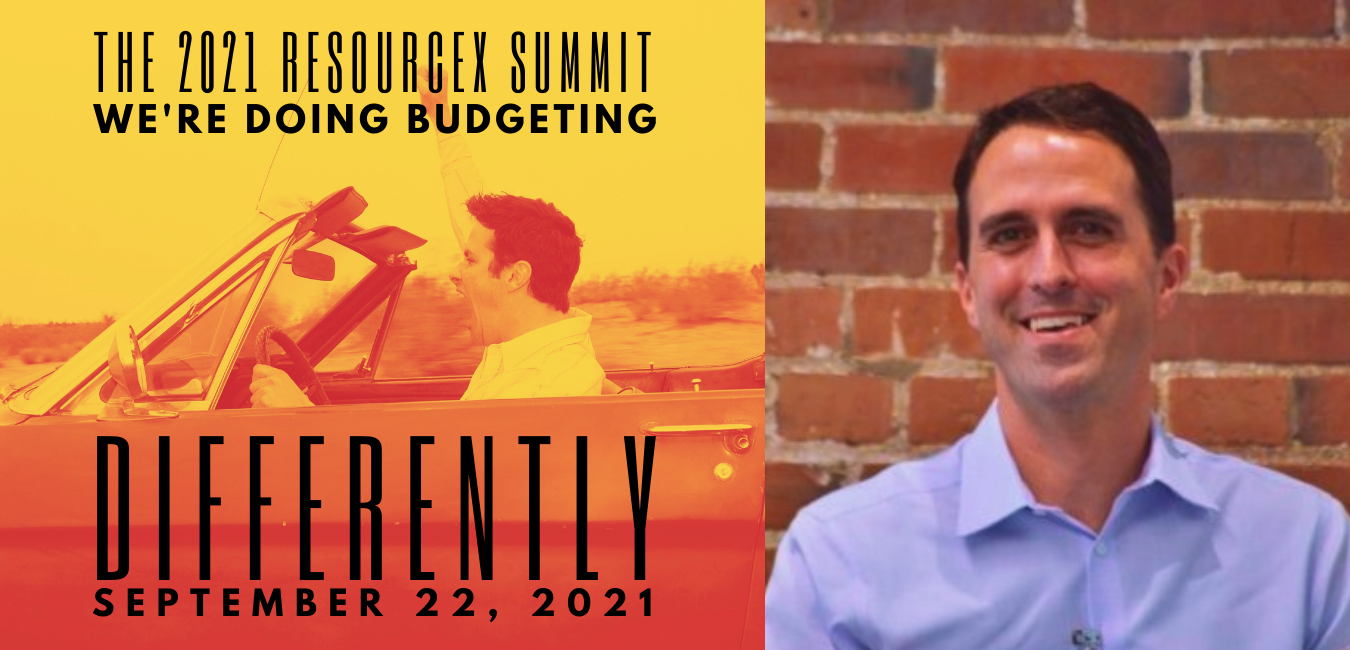 ResourceX is Doing Budgeting Differently
We're kicking off the 2021 Summit with ResourceX CEO Chris Fabian
9:00 am - 11:00 am MT
The past 18 months have been a challenge, to say the least. But as they say, "Necessity is the mother of invention," and from the hardships come knowledge and experience. Join Chris as he shares the ResourceX vision for Priority Based Budgeting as a Vehicle for Change, announces the game-changing new OnlinePBB Budgeter, and debuts the sleeker OnlinePBB user interface. Learn more here.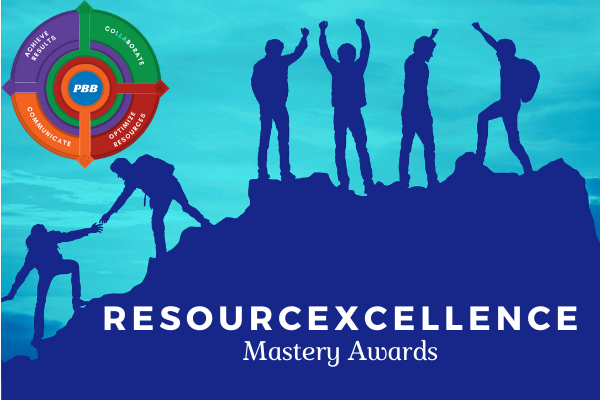 Celebrating PBB Mastery
The ResourceXcellence Awards
11:15 pm - 12:15 pm MT
We love to celebrate the successes of those in our PBB Community. Come hear how your peers have put their program data to use to achieve mastery in:
Communication, Accessibility and Accountability
Resource Reallocation and Maximization
Leveraging All of Your Community's Resources
Fueling Resources Towards the Results of Tomorrow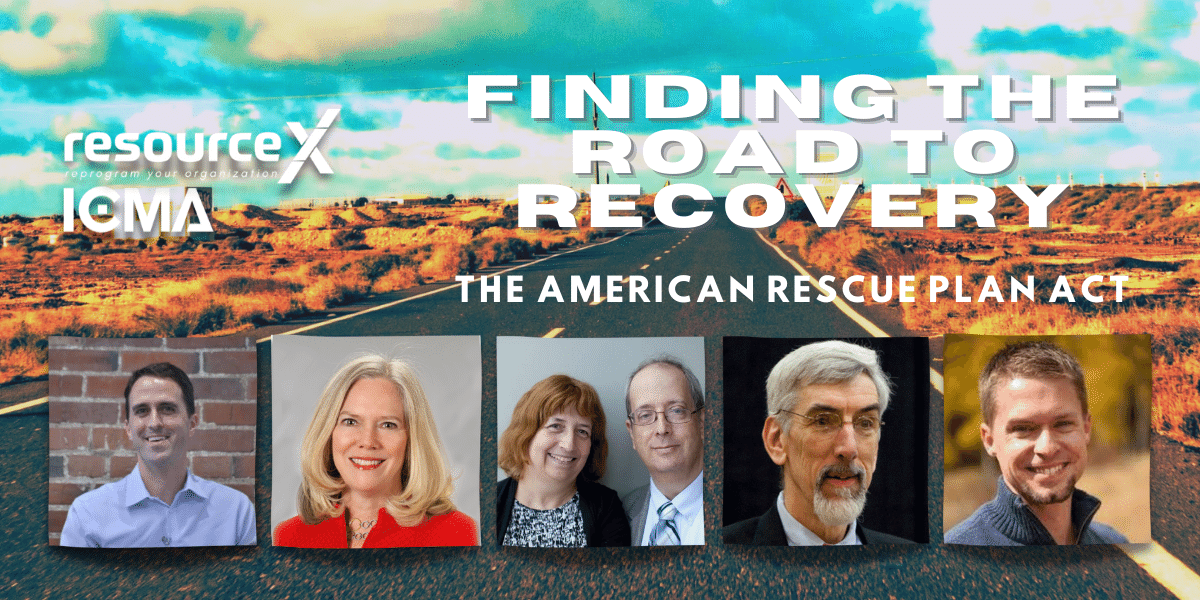 The American Rescue Plan
Finding the Road to Recovery
1:00 pm - 3:00 pm MT
Join ResourceX and ICMA, for a presentation on best practices, guidance and tools to support municipalities as they work to put the American Rescue Plan Act resources to the best use possible in their communities. Learn more here.

Speakers:
Chris Fabian, Co-Founder and CEO, ResourceX
Elizabeth Keller, Director of Public Policy and Disaster Recovery Program, ICMA
Katherine Barrett and Richard Greene, Principals, Barrett and Greene, Inc.
Mark Funkhouser, President, Funkhouser and Associates
Nick Kittle, CEO, Sustainovation
Priority Based Budgeting has changed the culture here

in Washington County and it has really set the stage for the future.
What we have

done since 2015 is really made people think about "why." Why do we do the work we do? Who do we serve? And, how do we do it?

That has transformed the way we think, do business, and serve our people.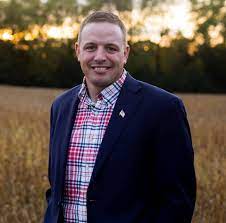 County Administrator | Washington County, Wisconsin
Day 2: September 23, 2021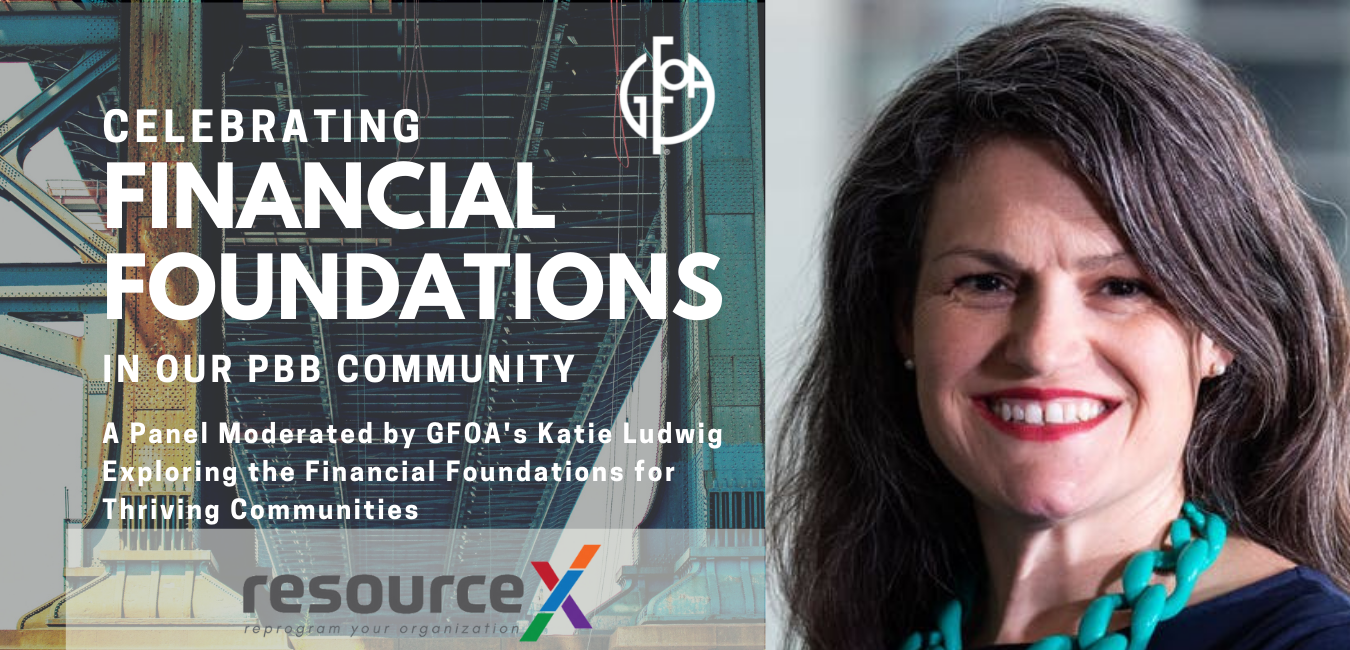 Celebrating Financial Foundations in Our PBB Community
Moderated by Katie Ludwig, Senior Manager, Research and Consulting, GFOA
9:00 am - 11:00 am MT
Katie's work at GFOA focuses on helping local governments develop policies and procedures and implement systems to improve their efficiency and effectiveness and promote financial sustainability. Her work with Shayne Kavanagh and the Financial Foundations for Thriving Communities Framework has been a focus for the ResourceX team, and we strive to support our clients and help them pursue PBB Mastery. The Financial Foundations Framework is organized into five pillars. Each pillar includes different leadership strategies and/or institutional design principles. Each of the panelists represents a PBB Community that exemplifies these elements of leadership. Read more about the session and panelists here.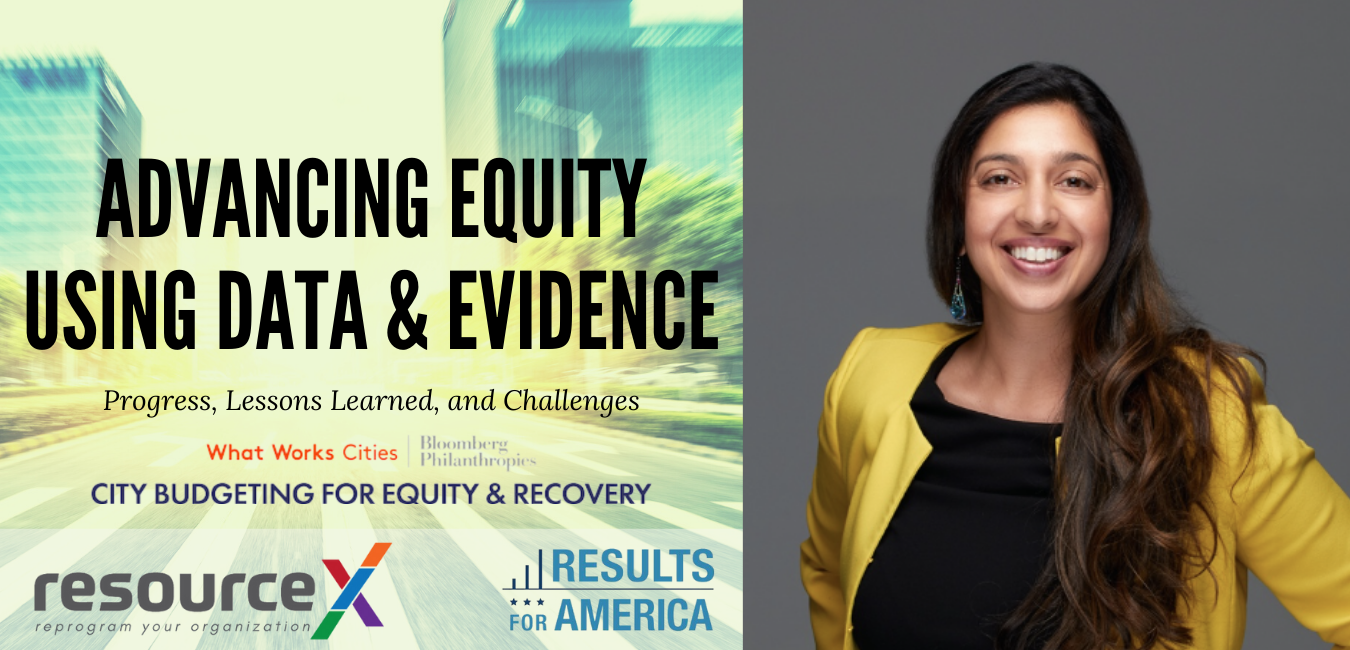 Advancing Equity Using Data and Evidence


Progress, Lessons Learned, and Challenges
Moderated by Dr. Anjali Chainani, Senior Advisor, Results for America, CBER
1:00 pm - 2:30 pm MT
Dr. Anjali Chainani has worked in the local government and non-profit industries for over 20 years, gaining experience in evidence-informed policymaking, municipal budgeting and finance, applied behavioral insights research, and strategic change management.
Dr. Chainani served as the policy director for the Mayor's Office in the City of Philadelphia from 2016 -2020 and previously worked as a Philadelphia City Council staffer for 10 years. As a seasoned local government leader, Dr. Chainani is passionate about advancing the practical use of data and public sector innovation and has been recognized as a local government innovator after establishing the GovLabPHL initiative in the City of Philadelphia, and as a co-founder of the Philadelphia Behavioral Science Initiative. She brings forth a multi-disciplinary approach that integrates social work, and public health, behavioral insights, and racial equity.
Dr. Chainani now manages her own social impact consulting firm, Anavi Strategies, based out of Philadelphia, PA and serves as a Senior Advisor for Results for America, leading the City Budgeting for Equity and Recovery program. Anjali holds a PhD in Health Policy, and a double master's in public health and social work.
Learn more about this session here.
The economic circumstances caused by the COVID-19 pandemic presented numerous budget challenges, but

the City was fortunate to already have the PBB data available to help make difficult budget decisions.

The opportunities defined in the PBB Blueprint were made the primary means of justifying budget changes and requests by departments.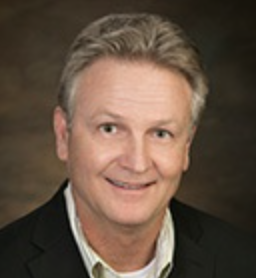 City Manager | City of Littleton, Colorado
Day 3: September 24, 2021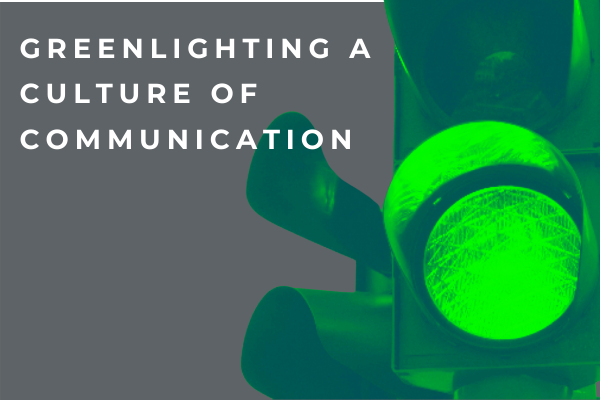 Creating a Shared Programmatic Language
How Programs Aid Your Success
9:00 am - 12:00 pm MT
This session will be an opportunity to explore the purpose and potential of the program and to experience the enhanced OnlinePBB tools. Understand how the program serves as a vessel for your organization's most vital data and enables a pathway to positive change.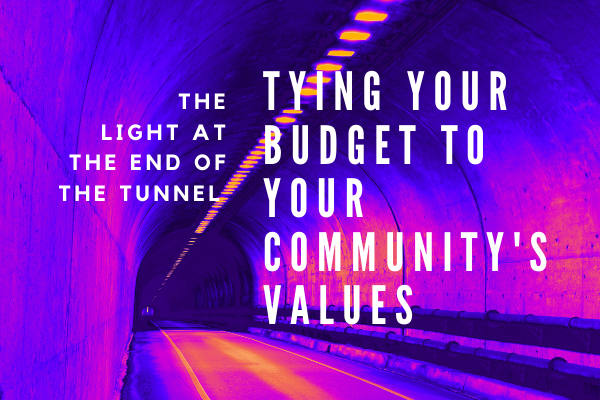 Tying Your Budget to Your Community's Values
Data > Insights > Action
1:00 pm - 3:00 pm MT
As you build data around your programs, you determine which programs are most aligned with the mission and vision of your community. Draw upon your organization's expertise to help determine the future of your programs and put those ideas into action!
I

can't get enough of our Priority Based Budgeting.

Maybe a bit dorky, but just you wait. You'll be hooked, too. Duluth is the first city in the state to adopt this staff and community-driven budgeting practice. What's exciting is that for the first time ever we know exactly what each city service we provide costs!

Budgets represent our values and priorities in numbers, and now we can more precisely ensure they align.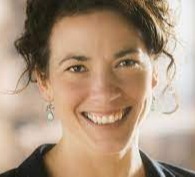 Mayor | City of Duluth, Minnesota