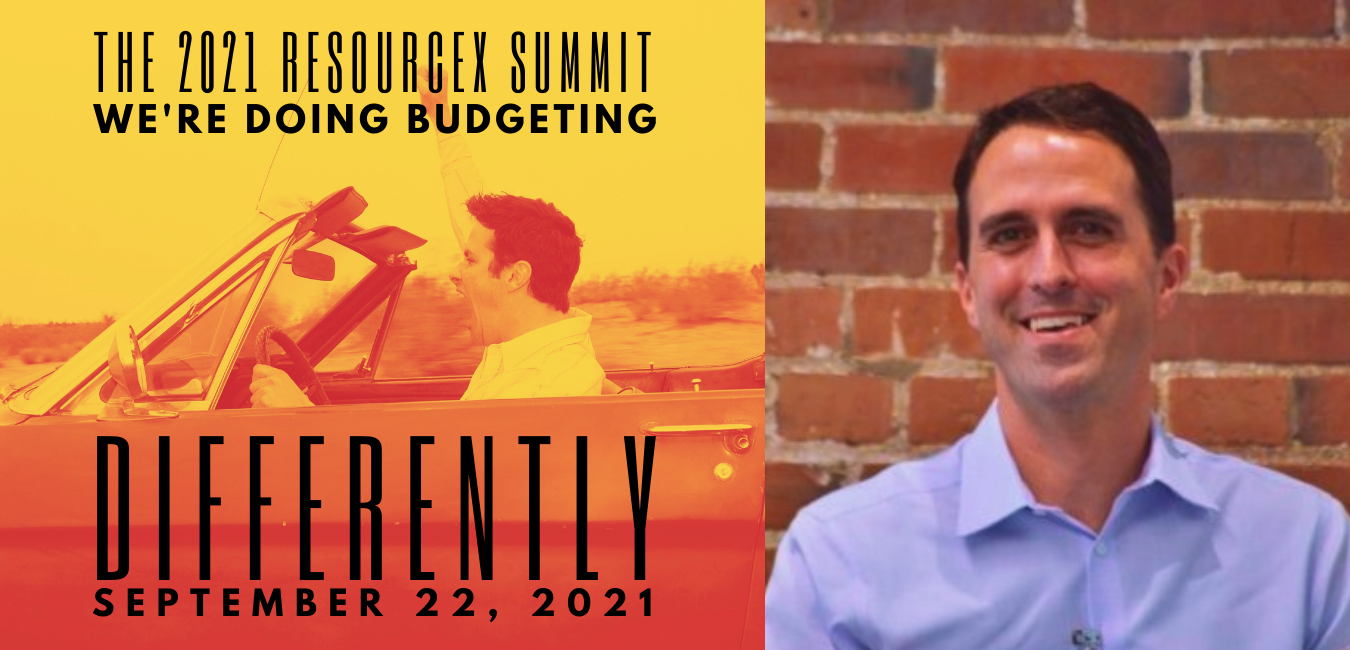 We're Kicking Things Off with Exciting News from ResourceX
Join Chris Fabian for a Session Filled with Updates and Announcements

9:00 am - 11: 00 am MT, followed by the ResourceXcellence Awards at 11:15 am MT
ResourceX is the 21st Century budgeting best practices leader as the provider of the Priority Based Budgeting methodology and OnlinePBB software, but we haven't stopped there. The foundational unit of Priority Based Budgeting, the Program, can take organizations even further as the vehicle for change.
With the development of Insights, we took organizations a step closer to programmatic budgeting. Insights allow departments to communicate their ideas and needs for each program so leadership can better understand the resources needed to serve the community and achieve the overall vision. An now, ResourceX is excited to announce the launch of OnlinePBB Budgeter because "We are Doing Budgeting Differently!"
Program Data Just Got More Distinguished...
Learn more about updated GFOA Distinguished Budget Award Eligibility Criteria
GFOA is proud to announce updates to the Distinguished Budget Presentation Award program for budgets beginning on or after 1/1/2021. For more information about program changes or to view updated forms, click here.
Some important changes include:
Clearly presented departmental program descriptions

A narrative description of the assigned services, functions, programs and activities of organizational units should be included. Major priorities within each organizational unit should also be addressed.

PROGRAM RECOMMENDATIONS OFFER MORE TRANSPARENCY FOR BOTH DEPARTMENTS AND DECISION-MAKERS

Program requests clarify each request during the creation process so that departments and decision-makers can quickly and efficiently validate each request's purpose and merit.
PROGRAMS LEAD YOU THROUGH A STRATEGIC BUDGETING PROCESS TO GET YOU TO A CLEARER ANSWER

Priority Based Budgeting creates program data which becomes a shared language with a built-in narrative. OnlinePBB Budgeter builds each budget request on top of this data-rich background.
PROGRAM CENTRIC BUDGETING SOLVES THE LINE-ITEM CHALLENGE

Line-item budgeting doesn't tell decision-makers anything about how the request will impact the community. Program requests begin with data demonstrating resource alignment to community needs and wants and how an increase or decrease of resources will affect the community.
"You included council in a budget meeting that was fully inclusive. You laid it out. It wasn't just thrown in a book and left for us to interpret and make some guesses at. It's a much-improved and open process.
That's the way government should operate.
"

City Councilmember | City of Ottumwa

AN INTUITIVE PROGRAM INVENTORY BUILDER

Leverage the 100,000 programs that ResourceX has helped build around North America.
SPLIT SCREEN VISIBILITY FOR COST ALLOCATION

Easily see everything you need in one split-screen view to select and quickly allocation line items to programs
SLEEK SURVEY SCORING STYLE FOR EASY ASSESSMENT

Program assessment has never been faster! Department users can now quickly and easily assess their programs' alignment to Results and BPAs in a sleek new design of program scoring.
PEER REVIEW INCORPORATED INTO PBB TOOLS

Vastly improved Peer Review, now in the ResourceX software!
INCREASE INSIGHT INCLUSIVITY WITH SOCIAL FEEDBACK

Program Insights communicates to all participants the organizational goals for creating insights and progress to achieving it