Budgeting for Fiscal Sustainability
Sudden revenue decline and increased costs left local governments looking for ways to close budget gaps. Federal funds are certainly welcome support but are one-time in nature. Program budgeting positions local governments to have the data necessary to make difficult budget decisions while understanding the impact those decisions will have on the services they provide.
With continued economic implications of the COVID-19 pandemic and no plausible future ahead where local government has all of the resources it needs to fund a better future, resource reallocation is a pivotal strategy we need to see mastered. We need to make this magnitude of reallocation ordinary and regularly achievable, proving the possible probable.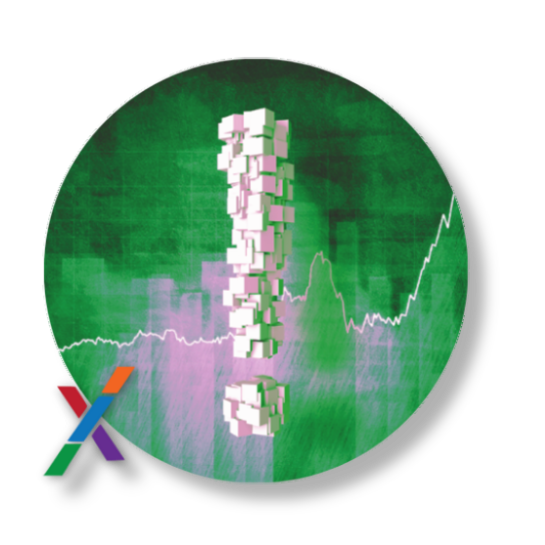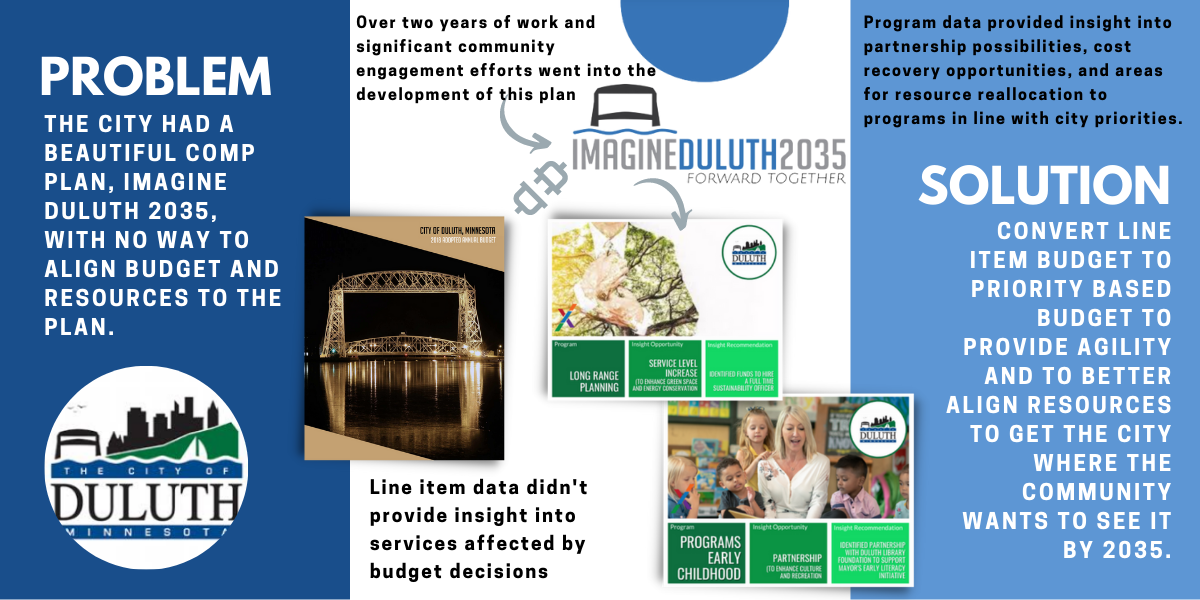 Highlights from Duluth
For years, the City of Duluth functioned with a line-item budget that gave them no flexibility to undertake new initiatives or make new hires. They functioned in a "same old, same old" fashion where a deficit meant positions were held vacant, and volunteer cuts were requested or across the board cuts were made.

In 2018 the "Shared Sacrifice" budget cut $1.7 million from the general fund budget. Departments were assigned amounts and were expected to make cuts to meet their assignments. Armed with only line items, cuts were made. There was no way of knowing how those cuts would affect services or how the cuts aligned to the city's priorities.
Structural Imbalance

For years Duluth had a status quo, line-item budget that depended on slash and burn techniques

2018 "Shared Sacrifice"

Organization assigned departments amounts to achieve a $1.7 million cut to the general fund budget

Imagine Duluth 2035

The city spent two years developing a beautiful comp plan, but couldn't align resources to it with the line-item budget
Priority Based Budgeting

Over an 8 month time period, the city developed 497 programs for all city funds

Shift in Mindset

City staff had to shift from a line item mindset to a PBB mindset when considering decisions

Opportunity Quartiles

The city identified lower quartile programs as "opportunity quartiles" and asked each department to find 5 opportunities each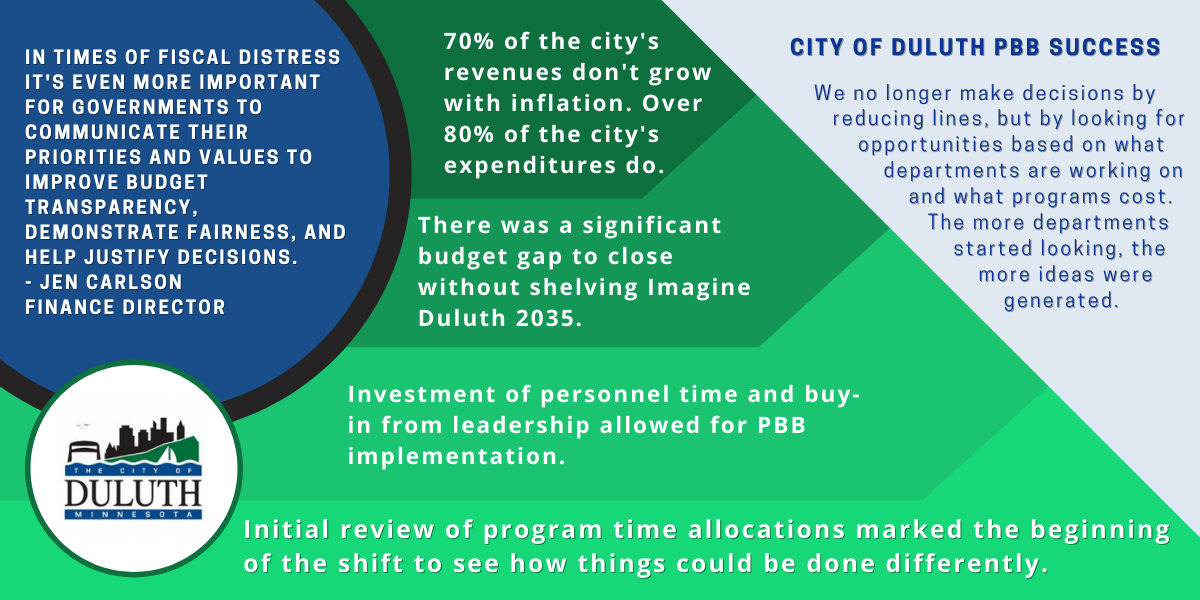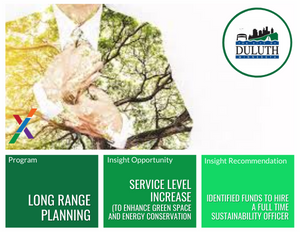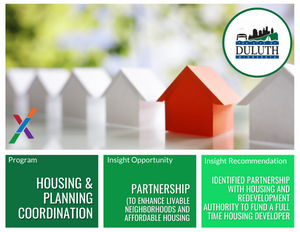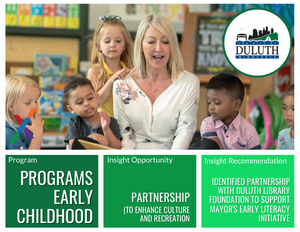 Learn more about developing program data.
Build the data necessary to communicate the services you provide, the cost of delivering them, and how they align with your community's vision.