Do you have the tools in place to plan the use of your American Rescue Plan Act funds?
While many local governments continue to gather information about how best to invest American Rescue Plan Act Funds, the process of creating, evaluating and prioritizing proposals shouldn't be ignored.
Organizations Utilizing the Proven Toolset and Repeatable Processes of OnlinePBB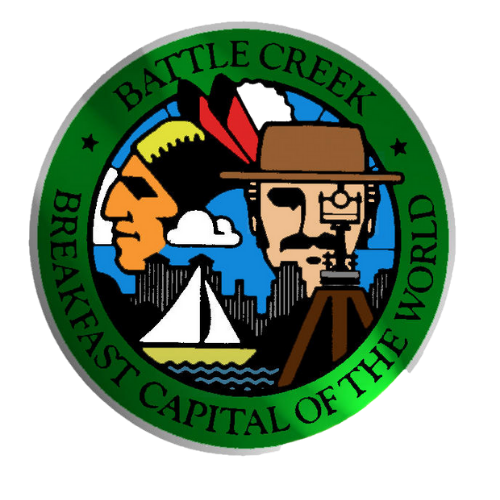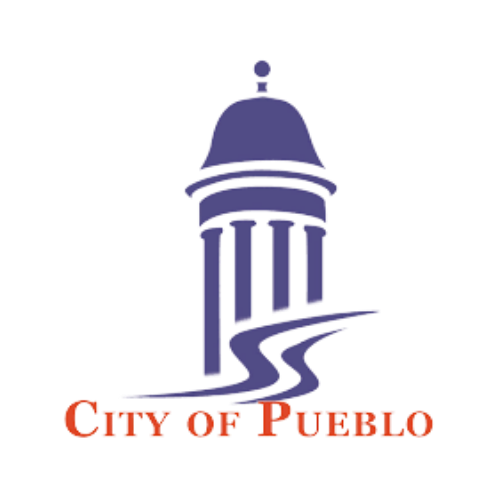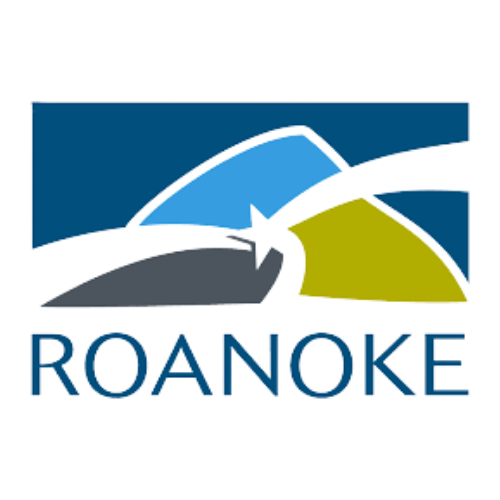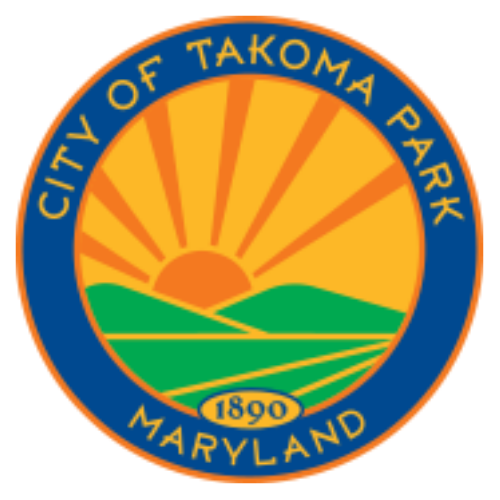 Built with your needs in mind
With the American Rescue Plan Act funds providing a massive funding allocation, the way you spend your funds has the potential to impact your community for years to come.
Create an evaluation process
A repeatable process increases the transparency of and trust in the decision-making process. Citizens, staff, and leaders have a dependable format to reference.
Develop narrative rich proposals
Building a fully customizable framework for proposals based on years of PBB data and best practices ensures data-rich, easy-to-evaluate proposals specific to your community.
Apply an industry-trusted scoring rubric
The PBB scoring methodology is a recognized best practice by GFOA and ICMA and has been applied to the ARPA toolset to serve organizations in proposal prioritization.
Check out a demo from our August ARPA Workshop
ResourceX CEO, Chris Fabian, provides and in-depth demonstration of the benefits of the OnlinePBB ARPA toolset.
Accomplishing your goals clearly and efficiently
The OnlinePBB tools allow for immediate customization to meet your community's needs.
As more data comes out about how local governments want and need to use their ARPA funds, we can show you how easy it is to capture the data you need to evaluate and filter proposals based on those wants and needs.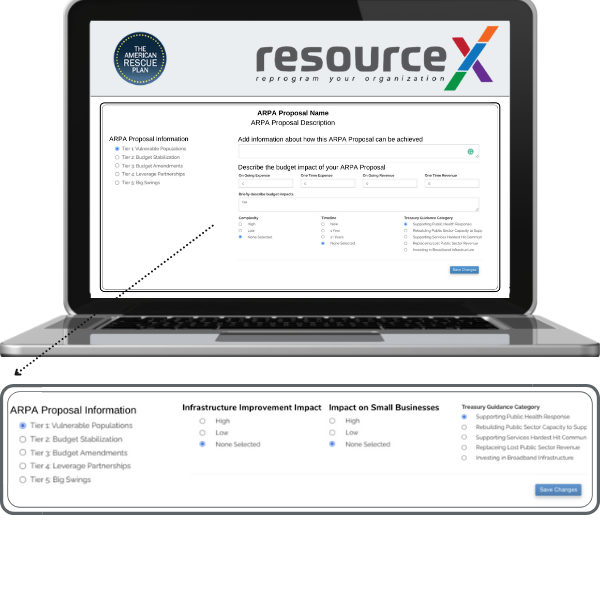 Create Data-Driven Proposals that Store the Specific Information Needed for Leaders to Make Decisions
Data gathered by ICMA showed that the top investment priority for communities of all sizes was infrastructure, specifically water and sewer infrastructure. Other significant areas for investment included broadband and addressing the negative economic impacts of the pandemic.
The OnlinePBB ARPA Toolset provides organizations the ability to address the concerns most relevant to their community directly in the proposal creation process by including metrics pertaining to specific areas in the proposal generation form.
Apply the Industry Recognized, Best Practice Scoring Framework within OnlinePBB to Prioritize and Incorporate Each Proposal
While similarities exist among organizations nationwide, no two communities will have identical needs. Therefore, the utilization of a proven framework with a database of example language that is 100% customizable to your needs is a great solution for any organization looking to consistently, efficiently, and appropriately evaluate and prioritize their proposals.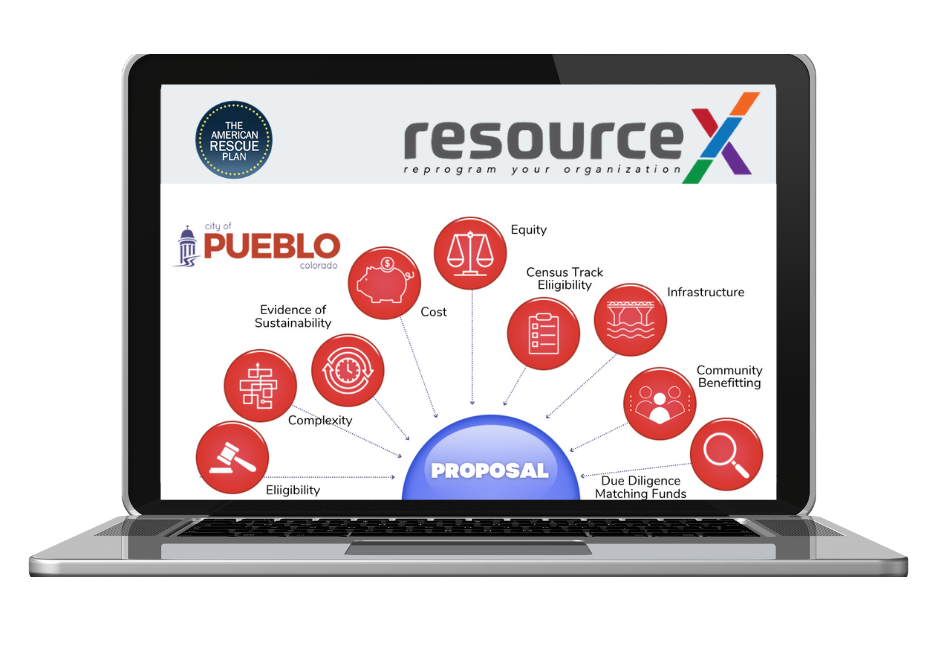 Utilize the Reports to Communicate All of the Proposal Details and how Each Tie to Treasury Guidance
The level of detail gathered and stored in your OnlinePBB ARPA toolset provides your organization with the ability to filter and download a wealth of information on each proposal. Whether you want to filter and review in a robust Excel document, or you want a clean and clear PDF for an easy to communicate resource, all of the proposal details are at your fingertips in OnlinePBB.
"We needed a methodology to prioritize and be compliant. In working with ResourceX, we said, What do we really need to do? This has been an incredible tool. It has been standardized and easy to refer back to. It is a community-driven ARPA process to meet the needs of the recovery from COVID."
How Best to Invest
The tension facing many decision-makers centers on the best use of one-time funding, given so many needs for these resources that are both one-time and ongoing. There are two key parts of the solution: generating the best possible proposals and then evaluating and prioritizing those proposals. Utilize the proven OnlnePBB toolset to accomplish both.
Read more here.
Want to receive updates from Resourcex?