Budgeting for Executive Leadership
Empowering leaders to optimize resources and drive success
Request a Demo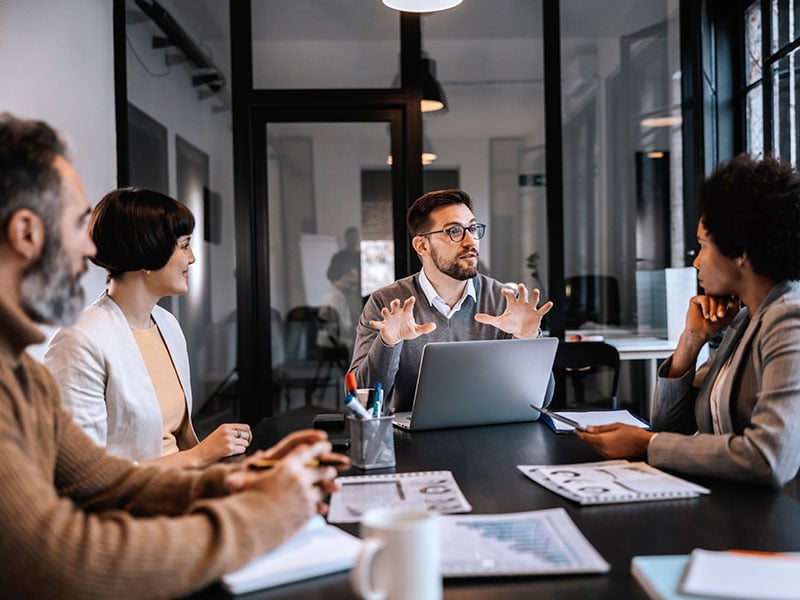 Fund Your Purpose
The Bigger Picture
Discover a budgeting solution for accountable leadership.
Priority-based budgeting (PBB) empowers executive leaders to strategically allocate resources amidst revenue fluctuations, while enhancing budget transparency and ensuring long-term fiscal sustainability.
Leading with Priority-Based Budgeting
Educate
Create Effective Communication
PBB's government budgeting software for executive leadership empowers leaders to report on their approach and funding decisions with confidence and full transparency.
By aligning budget allocations with community priorities, PBB's approach allows leaders to effectively communicate how resources are utilized to achieve desired outcomes, building trust and creating open dialogue with stakeholders and citizens.
Engage
Build Community Participation
Leaders can utilize PBB to encourage resident engagement by demonstrating how budgetary decisions directly address the unique needs and aspirations of the community.
PBB provides a clear connection between resource allocation and optimal outcomes, allowing leaders to participate in meaningful dialogue with stakeholders and residents. This enhanced communication builds trust and broader support for initiatives that resonate with the community's values and well-being.
Substantiate
Demonstrate Impact
PBB provides objective government budgeting for executive leadership. Leaders are able to demonstrate the impact of their decisions and the direct, positive effects on critical initiatives, reinforcing the community's confidence in the decision-making process.
This level of transparency creates a deeper understanding among stakeholders and residents, and it shows how their support and engagement contribute to meaningful change. As a result, leaders are able to create a more engaged and informed community.
Key Outcomes
Priority-Based Budgeting in Action
Resource Management
Streamline budget allocation and reallocation, enabling executive leadership to optimize resources for critical initiatives.
Decision-Making
Facilitate strategic program planning, allowing leaders to align budgets with priorities and resident needs.
Transparency
Foster transparent communication with stakeholders and residents, build trust, and showcase effective resource utilization.
Explore Our Platform
Do More with PBB
Governments are a vehicle for addressing some of society's biggest challenges. PBB helps governments make the most of resources, make good on promises, and create infinite opportunities for change with the resources they already have.
ResourceX Blog
Hear from Our ResourceXperts
Testimonials
Trusted by Community Leaders

Kimberly Smith
Chief Finance & Strategy Officer
Frisco Independent School District
"Frisco ISD annually prioritizes funding to programs that have the greatest impact on student outcomes. Through priority-based budgeting, Frisco ISD identified nearly $6 million in cost savings to prioritize student outcomes."

Gary L. Whatcott
City Manager
City of South Jordon, UT
"This process [priority-based budgeting] has transformed the way our city creates success within our community."
Tom Baklay
Chief Executive Officer
Beach Cities Health District
"In 2023, the District achieved $900,000 in savings in a $14 million budget—roughly 6 percent—by virtue of applying PBB, resulting in staff buy-in and collaborative participation, efficiencies with program alignment, and community buy-in."
Optional Solution Storytelling
Sodales aliquet nunc enim Solution Introduction
Semper mauris eleifend sed mauris
Tempor tincidunt scelerisque hac tellus netus nibh.
At suscipit nibh aliquam ut erat tempor ante enim at. Mauris at urna fermentum facilisi eleifend feugiat. Maecenas eu praesent scelerisque tincidunt massa. Enim.