As The Leader in


21st Century Budgeting,


We're Doing Budgeting Differently
Join ResourceX and Our Trusted Partners
for Events and Educational Opportunities
to Learn More about how Programs can
Support the Pursuit of a Better Future
Approving and Applying Equity Initiatives to Impact Your Community
Chris Fabian, ResourceX

Thursday, June 16, 12:00 PM CST
A community gives its resources to a local government and in turn, entrusts that local government organization to invest those resources equitably towards a more prosperous future for all. However, the budget process that so many of our communities depend upon to deliver on such a promise of prosperity seems to come up short. Learn more.
Case Studies in Budgeting: Focus on Equity
Chris Fabian, ResourceX
Joe Lamers, Milwaukee County, WI
Zachary Markovits, Results for America
Laura Odegaard, City of Austin, TX
Jesus Pantel, City of Austin, TX
Join ResourceX at the GFOA Annual Conference
Stop by the ResourceX booth, 530, to chat with the team, June 5-8, and don't miss Chris for Case Studies in Budgeting Learn more.
May the 4th Be With You: Providing the Tools for Solving the Problem
Chris Fabian, ResourceX
Katie Ludwig, GFOA
Wednesday, May 4, 1:00 PM CST
In a perfect world, every local government could start fresh with problems at the center of their process. However, the wheel is already in motion. So, the challenge is to find alignment between the problem and the services already in play- to shift away from providing all legacy services to providing solutions to problems. Start with what you want to do, and then determine how your existing resources can be used to make it happen. Learn more.
Data Driven Equity and Climate Budgeting: Six Week Email Course
Chris Fabian, ResourceX
Apolitical
Register by May 9

The budget is one of the most powerful tools for influencing change. If you want to know what a government's priorities are, look at how it spends its money. Government budgets are where decisions about what's important gets funded. It is the logical place to begin when building a strategy for tackling society's biggest issues, from climate change and homelessness to equity and sustainability. Learn more.
Connecting Climate Priorities to the Budget Process
Chris Fabian, ResourceX
Grant Ervin, S&B USA Construction
Wednesday, April 20, 12:00 PM CST
Governments must juggle multiple issues of immediate importance. Resource scarcity and organizational constraints make it difficult to address "new" issues such as Climate Action. But local governments don't have the luxury of not preparing. They have to prepare their communities for the impacts of climate change. Learn more.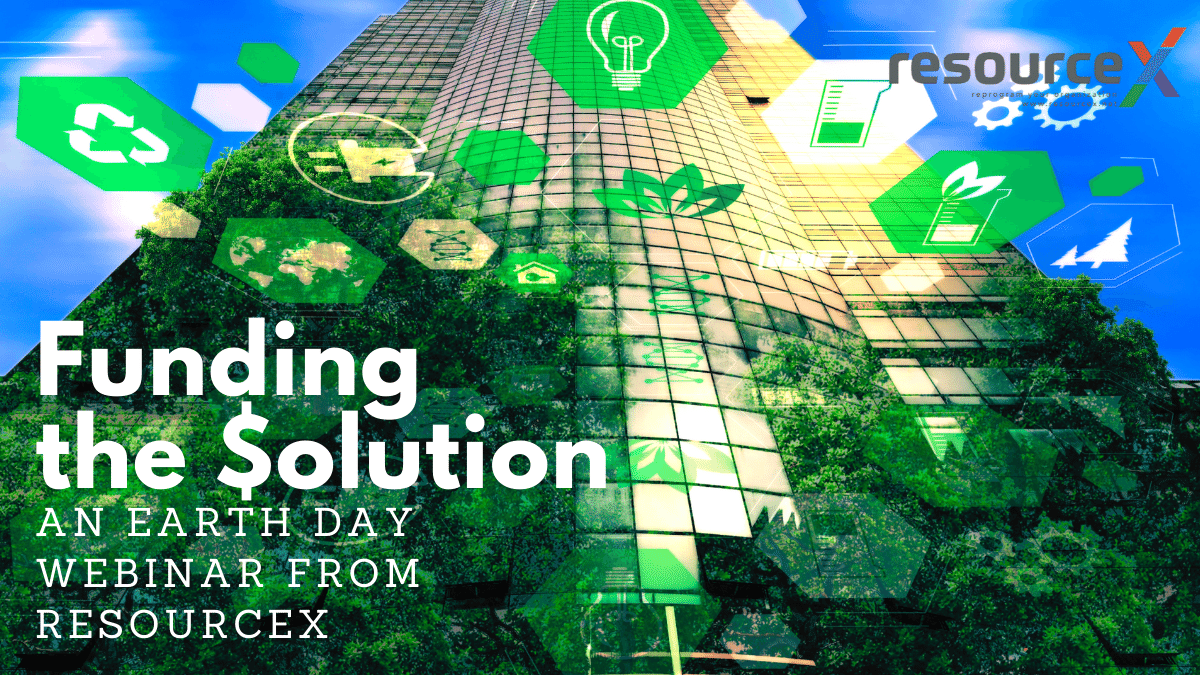 Funding the Solution:
An Earth Day Webinar from ResourceX
Chris Fabian, ResourceX


Through our partnerships, implementations, and experiences, ResourceX has gathered knowledge and expertise that has better informed the structure of our Climate Budgeting efforts. We look forward to sharing the best practices we have identified and the new directions we hope to help guide our PBB community.
Revisiting the Challenges to Reveal the Promise of Program Budgeting
Chris Fabian, ResourceX
Shayne Kavanagh, GFOA
Thursday, April 7, 2:00 PM CST
There are many reasons to consider adopting program budgeting. A program budget shows precisely what the government does and how much it costs. A program budget is meaningful to the governing board and the public because programs are directly relevant to how they experience public services. View the recording.
Defining and Developing a Data-Driven Equity Budgeting Strategy
Chris Fabian, ResourceX
City of Tacoma
Tuesday, April 12, 12:00 PM CST
The budget is one of the most powerful tools for influencing change. By applying data and evidence, using program-level data and insights as your guide, you can repurpose and reprogram your organization to achieve foundational results, equity-focused community outcomes, and thrive. Learn more.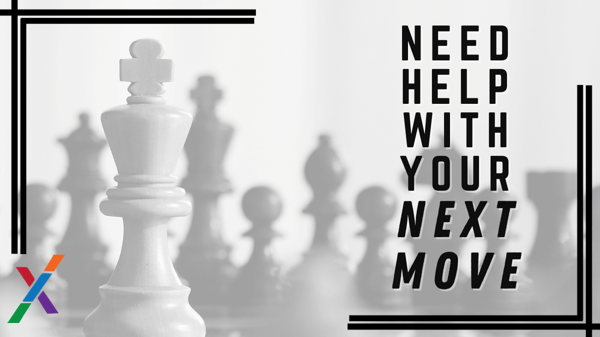 Turning Insights into Action
Exploring ResourceX Consulting Services
Eric Keck, ResourceX

What is your biggest barrier to change? How can we help prepare you for success through insights? What are the barriers to action? How can we take your greatest ideas and ensure they move forward and achieve the goals your organization has set out for itself? Learn more.
Rethinking Revenue and Resilience Two Years After the First COVID Lockdowns
Chris Fabian, ResourceX
Wednesday, March. 23, 2:00 PM CST
Rethink revenue in response to COVID and shrinking revenues through innovative and entrepreneurial approaches from the program budgeting and PBB community. Rethinking Revenue contends that outdated systems are not aligned with modern economic realities. View the recording here.
Integrating climate considerations into operating and capital budgeting decisions across the organization strengthens resource alignment with Climate Action Plans. View the recording.
The ResourceX Annual Impact Report is a celebration of the Priority Based Budgeting community and an opportunity to share the invaluable programmatic data created by this community. View the recording.
With OnlinePBB Budgeter, you can create budget requests at the program level with built-in cost and program data to serve as a fully built decision package. View the recording.
Applying an equity lens to PBB data, one of the most surprising realizations is that each and every program offered has an opportunity to be transformed, reimagined, and evolved to increase equity. View the recording.
While many local governments continue to gather information about how best to invest American Rescue Plan Act Funds, the process of creating, evaluating and prioritizing proposals shouldn't be ignored. View the recording.
The partnership among Strategic Steps, It's Logical and ResourceX brings a new vision of good governance that endeavors to address the responsibility on local governments to identify demands, determine how to deliver them, and at what scale. Learn more.
Contact us
Connect with the ResourceX Outreach and Engagement Team to learn more and get your questions answered. You can click the button below to immediately schedule a meeting, or you can fill out the form below to request more information via email.
Latest posts
Check out the ResourceX Blog: We're Doing Budgeting Differently
If you have ever attempted to assemble or repair something with the wrong tool, you know how...
Local governments are facing unprecedented new challenges today. Issues confronting communities...
Author Ryan Holiday said, "The obstacle in the path becomes the path."