As The Leader in


21st Century Budgeting,


We're Doing Budgeting Differently
Join ResourceX and Our Trusted Partners
for Events and Educational Opportunities
to Learn More about how Programs can
Support the Pursuit of a Better Future
Texas Municipal League
San Antonio, Texas - Booth 931

October 5-7, 2022
The Texas Municipal League is excited to reconvene in San Antonio, TX, for the 2022 TML Annual Conference and Exhibition. Community leaders and municipal professionals from all over the state attend the event for educational opportunities, networking, and strategizing. Learn more.
Connect with Brent Sherman or Mitch Hagy ahead of the conference.

League of Oregon Cities
Bend, Oregon - Booth 63

October 5-7, 2022
We are excited to host city leaders from across the state in person for the LOC's 97th Annual Conference at the Riverhouse in Bend. Learn more.
Connect with Wendy Wiebelhaus or Erik Fabian ahead of the conference..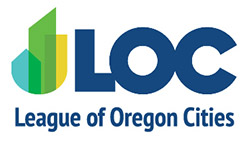 Ohio Municipal League
Columbus, Ohio - Booth 18

October 12-14, 2022
The Annual Conference brings together mayors, council members, city managers, village administrators, departmental staff members, as well as additional stakeholders, civic leaders, and subject matter experts to discuss best practices and the most pressing issues being faced by Ohio's cities and villages. Learn more.
Connect with Ryan Lucia or Erik Fabian ahead of the conference.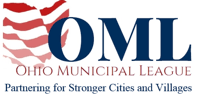 Integrating climate considerations into operating and capital budgeting decisions across the organization strengthens resource alignment with Climate Action Plans. View the recording.
The ResourceX Annual Impact Report is a celebration of the Priority Based Budgeting community and an opportunity to share the invaluable programmatic data created by this community. View the recording.
With OnlinePBB Budgeter, you can create budget requests at the program level with built-in cost and program data to serve as a fully built decision package. View the recording.
Applying an equity lens to PBB data, one of the most surprising realizations is that each and every program offered has an opportunity to be transformed, reimagined, and evolved to increase equity. View the recording.
While many local governments continue to gather information about how best to invest American Rescue Plan Act Funds, the process of creating, evaluating and prioritizing proposals shouldn't be ignored. View the recording.
The partnership among Strategic Steps, It's Logical and ResourceX brings a new vision of good governance that endeavors to address the responsibility on local governments to identify demands, determine how to deliver them, and at what scale. Learn more.
Contact us
Connect with the ResourceX Outreach and Engagement Team to learn more and get your questions answered. You can click the button below to immediately schedule a meeting, or you can fill out the form below to request more information via email.
Latest posts
Check out the ResourceX Blog: We're Doing Budgeting Differently
Governments must continually juggle multiple issues of immediate importance. Resource scarcity and...
Local governments and community healthcare services are often pressed for resources. This can lead...
The City of Pittsburgh Launches New Budget Transparency Tool on City Website See how the city uses...