Benefits
ResourceX Advantages
Budget Windfall
Uncover 3-10% of your budget to reallocate to higher priorities.
Rapid Results
Free up funds in as little as 20 days.
AI Modeling
Predict programs and priorities with pinpoint accuracy.
Expert Assistance
Get priority-based budgeting onboarding led by a dedicated PBB Director.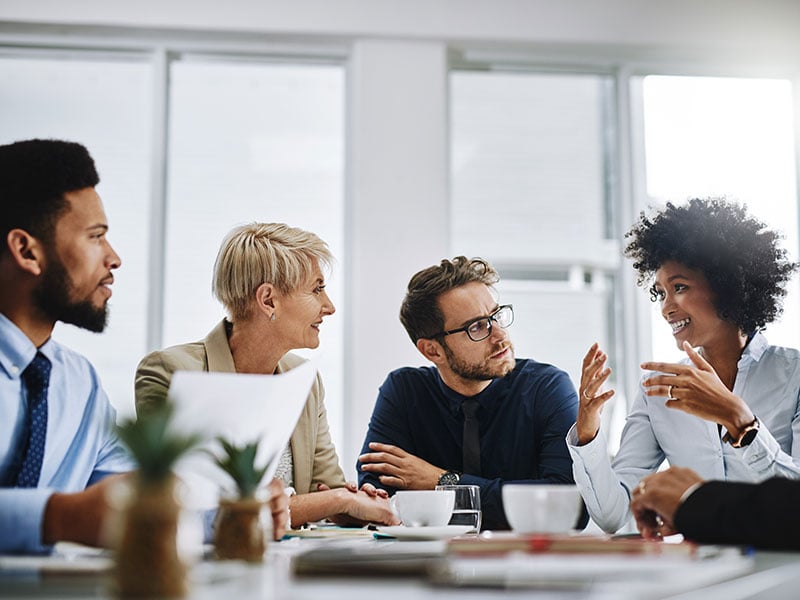 Why ResourceX
Fund Your Future
Put your resources where they're needed.
ResourceX combines PBB methods and software to help governments align resources with community priorities. Our experts oversee the PBB process from implementation to budget book creation.
Features
A Solution for Budget Transformation
Future-Focused
Create revenue possibilities and resource reallocation opportunities to fund a sustainable future.
Data-Driven
AI-powered and data-backed solutions that evolve decision-making in the budget process.
Transparent
Gain transparency into programs provided, cost of program delivery, and impact on community results.
Purposeful
Utilize a proven, scalable, replicable framework to strategically align programs to outcomes.
Organized
Align teams and create visibility into the cost and impact of programs across an organization.
Trustworthy
Yield confident reporting and solid relations with key stakeholders and residents.
Proactive
Anticipate where resources are needed and proactively drive reallocation to higher-impact programs.
Unifying
Establish public trust by showing residents how resources are being invested into outcomes that impact their lives.
Platform & Framework
What We Do for You
Dynamic Budget Development Approach
Traditional budgets track line items across departments but don't organize by program or activity, making it difficult for stakeholders to understand how line items contribute to outcomes. Priority-based budgeting (PBB) ties each request to defined programmatic outcomes and detailed information based on goals. The PBB approach enables organizations to easily identify revenue possibilities, allocate and reallocate funds, and create a sustainable and fiscally responsible budget.
Data That Drives Outcomes
Priority-based budgets drive smart decision-making. Each program clearly states its purpose, how much it costs to deliver, and how it aligns with the overall priorities of the community. Program data includes critical information about mandates and community reliance on the program. PBB goes beyond traditional budgeting to provide an intuitive understanding and communicate the impact of funding changes.
A More Accessible Budget
When you adopt a PBB, you create a more transparent budget and budget development process. PBB data connects departments and elected officials with the public, facilitating a "say what you mean, and mean what you say" process that demands accountability. The result is accessibility to program information such as personnel and staffing; priority alignment; sustainability, safety and security; and more.
Beyond the Line-Item Approach
Priority-based budgeting's strategic framework provides a comprehensive approach to support budgeting processes and programs. It emphasizes a big-picture perspective, aligning budget decisions with the overall strategic goals and priorities of an organization. Unlike the traditional line-item approach, PBB addresses the lack of structured processes to support and prioritize all programs by implementing transparent and objective criteria for program evaluation and selection. Through program prioritization and increased awareness, PBB facilitates a better understanding of a program's value and impact, enabling stakeholders to make more informed decisions about resource allocation.
A Shared Vision
Priority-based budgeting fosters a shared understanding of strategic goals and priorities. By involving multiple departments and decision-makers in the budgeting process, it promotes collaboration and coordination, ensuring that budget decisions are made collectively, based on the organization's objectives. This alignment enhances organizational effectiveness and efficiency, and it strategically allocates resources to support the organization's shared vision.
Better Conversations, Stronger Relationships
Through comprehensive reporting, priority-based budgeting ensures that the rationale behind resource allocation is well documented and effectively communicated. This provides stakeholders with a clear understanding of the strategic approach and funding decisions so they can have informed conversations. This level of transparency maintains positive relations with stakeholders and citizens by demonstrating a commitment to fair and accountable budgeting practices. Stakeholders can see how their input and priorities have been considered in budgeting decisions, which fosters trust and confidence in the organization's decision-making process.
PBB Director
Personal PBB Partner
ResourceX offers an expert-led, customized implementation service—the PBB Director—to help governments overcome the constraints they face. The PBB Director becomes a member of your team, providing solutions tailored to your community's priorities.
Key Issues
A Big-Picture Solution
Priority-based budgeting enables governments to accelerate impact for transformative societal and environmental change.
ResourceX Blog
Hear from Our ResourceXperts
Learn how to align your resources and priorities.
Find out how priority-based budgeting (PBB) can transform your community. Explore our tools and events.
Testimonials
Trusted by Community Leaders

Bill Peduto
Mayor
City of Pittsburgh, PA
"Beginning with our commitment to build a more resilient city and through strategic partnerships over the years, Pittsburgh was able to identify $41 million in spending that has been repurposed to meet our sustainability goals—a new model of priority-based budgeting for cities."
Tom Baklay
Chief Executive Officer
Beach Cities Health District
"In 2023, the District achieved $900,000 in savings in a $14 million budget—roughly 6 percent—by virtue of applying PBB, resulting in staff buy-in and collaborative participation, efficiencies with program alignment, and community buy-in."

Josh Schoemann
County Executive
Washington County, WI
"Through priority-based budgeting, Josh cut excess programs and has reallocated nearly 15 percent of the budget. Josh and his team have a fully funded road construction plan until 2050—without raising taxes."

Rod Frank
Mayor
Strathcona County, Alberta, Canada
"Through PBB, municipal service value has increased by $55 million without asking the taxpayer for a single dollar. In 2019, Strathcona County was honored among the top 10 communities ever, of over 250 PBB implementers in North America. We have reallocated a staggering 9 percent of our entire budget from low priority to high priority."

Kimberly Smith
Chief Finance & Strategy Officer
Frisco Independent School District
"Frisco ISD annually prioritizes funding to programs that have the greatest impact on student outcomes. Through priority-based budgeting, Frisco ISD identified nearly $6 million in cost savings to prioritize student outcomes."

Shane Dille
Deputy City Manager
City of Flagstaff, AZ
"Our journey started with the council wanting more transparency in our budget process, the greater ability to make data-driven decisions, and a greater ability for the general public to be a part of the budget process. And so, we landed on priority-based budgeting as the tool and mechanism to achieve those points. I really appreciate the accolades and we're excited to continue to grow and move down this journey."
About ResourceX
Our Mission & Vision
A straight line to a better world
ResourceX is a mission-driven company enabling your journey toward a better future. Our PBB methodology and software help governments, big and small, properly allocate resources toward community targets.
We provide governments with a data-driven budgeting and decision-making framework to commit resources to society's most important issues and fund equity initiatives, climate action plans, and a fiscally sustainable future.
Learn More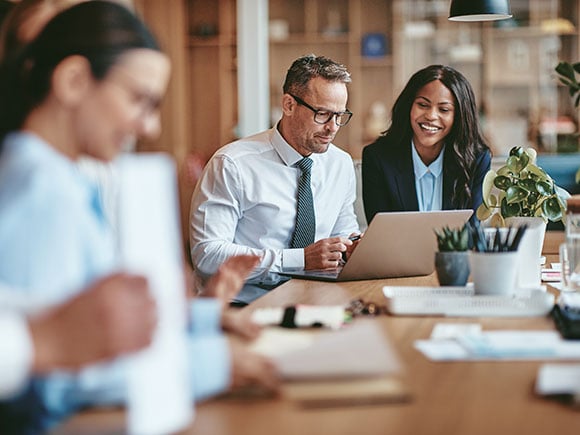 $
7.4
B
Savings From Government Partnerships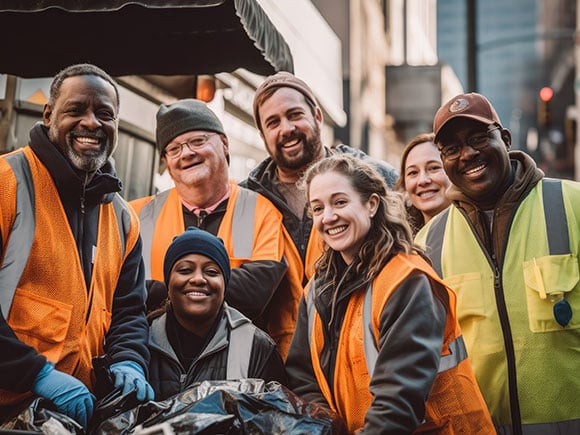 $
4.1
B
New Revenue Opportunities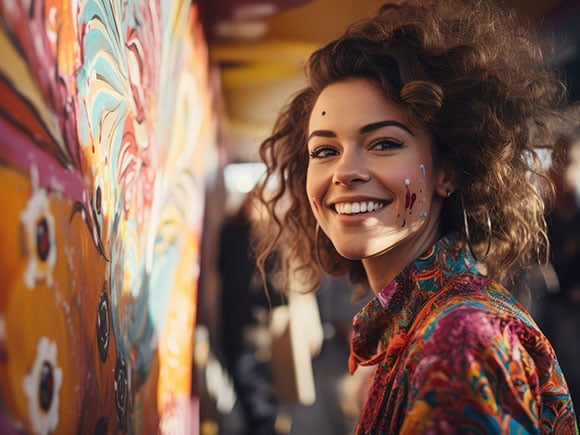 $
3.5
B
Savings From Private Sector Partnerships
ResourceX Blog
Learn About Better Budgeting