"In the local government innovation space, getting the best results for residents is paramount. One of the biggest obstacles cities face in doing so is often not a lack of innovative ideas, but rather the challenge of distinguishing ideas that are delivering results from the ones that are not meeting goals — and then investing funding and scaling work accordingly."
ResourceX and the Priority Based Budgeting Team (Team PBB) will be in Nashville for ICMA 2019 and we couldn't be more excited! Priority based budgeting has been an ICMA leading practice since 2010!
ICMA states, "ICMA's Annual Conference will offer you new opportunities to help fulfill your commitment to career-long learning. You will hear about the innovative ideas and practical strategies you need to deal with the challenges facing local governments today. It's an educational and networking opportunity that you can't afford to miss!"

Whether you're new to Priority Based Budgeting, or a current practitioner of PBB, you have come to the realization and accepted the fact that budgeting is a powerful lever for change. The budget is a mechanism to translate our ambitions, our visions for the future, and our policies into the actions of service delivery, fueled by resources (people, time and money).
Priority based budgeting is a unique and innovative approach to budget planning which enables organizations to effectively match available resources with priorities. The underlying philosophy is about how governments, corporations and organizations allocate fiscal, physical and human resources to meet their stated objectives.
ResourceX provides the software solution and powerful analytic tools to implement a priority based budget using data and evidence to transparently and exponentially improve results for citizens and the community.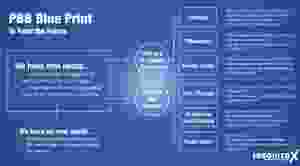 A Blue Print for Impact
Priority Based Budgeting (PBB) and Program Based Budgeting are toolsets, they are frameworks for evaluating options and alternatives with respect to resource allocation decisions, and fundamentally a means to achieve a solution to a particular challenge. The challenge is that most organizations have new programs and services they wish to launch, in order to create a brighter future for their communities, but they don't have the people or the money to launch these new services.
At the same time, for many, the cost of providing current services continues to increase, putting additional strain on the resources available to achieve the Results that matter most to their citizens.
Applying PBB, organizations discover solutions to optimize their current resources, and explore opportunities to attain new resources in order to successfully launch the new programs and bolster the highest priority programs required to create the best future they can.
The challenge is one of resource scarcity, for which there are two primary means to create an abundance of resources and overcome the problem. Conceivably, the organization can either change the way it spends or allocates the current resource base it is provided, and/or it can devise of new ways to bring additional resources into it's possession.
To solve resource scarcity, both of these levers aim to create new resources, with which the organization can fuel the programs it desires to launch.
Free up, and re-allocate current resources – this approach focuses on the "expense" side of the equation, exploring opportunities to rethink how current resources are being spent. Presumably, one-hundred percent of an organization's budget is the maximum potential of the solutions in this realm of opportunity.

Generate new revenue – this approach focuses on the "revenue" side of the equation, determining opportunities to bring new re- sources into the organization that weren't previously collected.
We are psyched to engage with our peers, friends and partners at this upcoming event to spread the word about priority based budgeting and how to use data and evidence to achieve results!
Connect with us at ICMA 2019! Contact ResourceX Co-founder & CEO Chris Fabian at cfabian@resourcex.net or call/text 303.520.1356 to schedule a free meeting including a demonstration of the OnlinePBB tools and to discuss PBB concepts and application.
And if you're a current PBB partner, please contact us to connect and discuss your implementation and how you are applying PBB data!
Find out more about ResourceX software + services through case studies below:
See you in Nashville!