Priority based budgeting (PBB) is a leading best practice in local government and a powerful lever for change. ResourceX provides the software solution and powerful analytic tools to implement a priority-based budget, developing and applying program level data to exponentially improve results for citizens and the community.
ResourceX has partnered with over 300 local government organizations (cities, counties, special districts, school districts, etc.) across North America, and is recognized as a leading practice by the International City/County Management Association (ICMA), the National League of Cities (NLC), and the Government Finance Officers Association (GFOA).
Our goal is nothing less than to fundamentally change how resource allocation decisions are made in local government. Our partners are expanding programs most aligned with community priorities and funding new programs to meet new community needs (climate change, equity, sustainability, COVID, homelessness, addiction, etc.).
The purpose of our work, therefore, is to create a practical vehicle to discover and take advantage of every opportunity to free-up and reallocate resources, as well as to maximize new revenue, to fund the programs required to produce a better future.
Program Overview
Priority Based Budgeting (PBB) is a common sense, data-driven, strategic alternative to incremental budgeting. The philosophy of PBB is that resources should be allocated according to how effectively a program or service achieves the goals and outcomes that are of most significant value to the community.
PBB provides organizations the opportunity to learn and communicate what they do, understand the true costs of the services provided, identifies the future of all programs, and positions the organization to be strategic in funding current and future programs. All built upon a program level data platform.
ResourceX supports organizations through their implementation of Priority Based Budgeting. To support PBB, ResourceX has developed a scalable and replicable approach to training and support for the clients we serve. Through a Data > Insights > Action approach, the Customer Success Team is the driving force for customer success.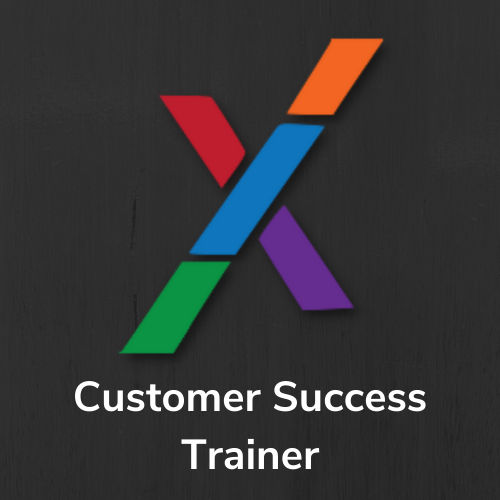 ResourceX Customer Success Trainer
Full-Time
Remote
Posted February 28
Reports to: Customer Success Manager
Estimated Start Date: Early/Mid May
Position Details
ResourceX is seeking a dynamic professional with a passion for helping local governments implement and apply Priority Based Budgeting. The Customer Success Trainer will lead a portfolio of client organizations by delivering a core set of training resources to build the PBB capacity of local government leaders to use program-level data for decision-making and budgeting. This position will deliver these trainings to support and educate clients through the development of a core program level data platform to ensure clients meet their established goals.
This work will involve leading client trainings via a virtual environment (in person training post-COVID as applicable). The Customer Success Trainer will also assist in further developing training materials, determining the optimal format for delivering them, assisting in the planning and delivery of internal and external training sessions, and distilling learnings to continually improve the impact of training for maximum client success.
Position Responsibilities
The Customer Success Trainer will be responsible for:
Delivering training content to support clients to build their capacity to develop and apply program data in alignment with client and PBB Mastery goals
Evaluating training sessions to distill and document learnings and best practices in order to continuously improve training curriculums
Identifying innovative ways to improve training content and provide better capacity-building assistance to clients
Advising Customer Success Manager on ways to make clients more successful and streamline the training process
Advising clients of consulting services available to aid in their success
Contributing to the creation of a shared company definition of client success, and evaluating clients according to their level of achievement
Contributing to company strategy discussions as an influential team member, bringing lessons learned from client direct experience
Working with internal staff to familiarize them with the training materials and deliver targeted internal trainings to staff as relevant
Qualifications and Skills
To encourage applicants with a diverse array of backgrounds, we do our best to minimize application "requirements" which could deter capable individuals from applying. For example, we do not list educational requirements that are not strictly necessary for performing a given role.
The ideal candidate will have the following qualifications:
Experience:
Direct experience providing training, learning, and coaching to public and/or private sector leaders
A thorough understanding of program evaluation, data analysis, investing in priorities, concepts and applications of repurposing resources and related areas
At least three years of experience working in government, research or policy organizations/think tanks, higher education, advocacy and/or other mission-driven organizations preferred
Experience in government service delivery, policy development, and/or budget processes preferred
Demonstrated commitment to the ResourceX mission and vision
Skills and Abilities:
Highly motivated, self-starter who is able to work independently and coordinate with fellow team members
Outstanding project management skills, including strong capacity to manage and coordinate simultaneous projects while successfully prioritizing multiple tasks
Excellent organizational skills and attention to detail, with the ability to establish and implement systems to ensure the successful completion of projects
Well-developed analytical skills with an ability to synthesize concepts into concise, and actionable training materials
Excellent written and verbal communication skills; a good listener and paraphraser
Comfort in presenting to large and small unfamiliar audiences; ability to walk others through how to accomplish an action in a software step-by-step while being instructive, professional, kind, and supportive
Proven ability to work with diverse teams
Ability to think proactively, take initiative, and see tasks through to completion; comfort in raising questions, concerns, and ideas
Advanced skills in Microsoft Office, Mural (or experience with other collaboration/whiteboard software), Slack, Zoom, Dropbox and a familiarity with CRMs (HubSpot-preferred)
Six Sigma White Belt certification is preferred but not required
Location
This is a full-time position at 40 hours per week. This position will be based remotely and requires some flexibility to support clients across multiple time zones. Some travel may be required.
Compensation
Salary range: $75k-85k plus benefits. There may be instances where the Customer Success Trainer is asked to travel and work additional and/or flexible hours.
Position Reporting Relationship
The Customer Success Trainer reports to the Customer Success Manager.
How to Apply
To apply for this position, please send your cover letter, resume and salary requirements to sreichow@resourcex.net. The subject line of your email should read "YOUR NAME – Customer Success Trainer." Please note that your cover letter should be no longer than one page and specifically detail your interest in this position. Please include desired salary.
ResourceX is an equal opportunity employer and actively encourages people from minority groups and diverse backgrounds to apply for positions within our organization.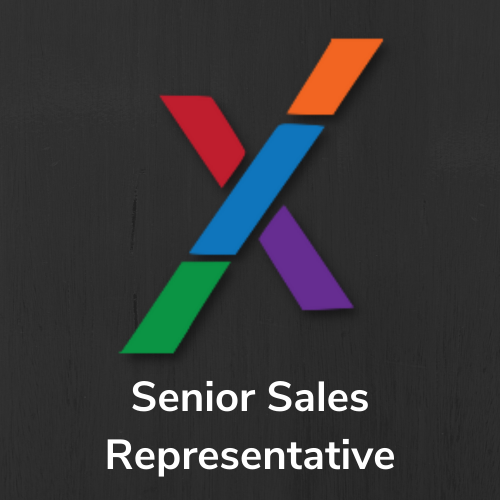 Senior Sales Representative
Full-Time
Remote
Posted February 9
Reports to: Head of Sales
Estimated Start Date: April
Position Details
We are looking for a motivated Sr. Sales Representative to be a founding member of our sales team. You will partner with local governments across North America to bring ResourceX into more cities across the US and Canada. You will be responsible for both developing new leads and taking qualified leads from our sales development team and schedule and run the sales meetings.
Become an expert in ResourceX's products and services

Create and implement effective sales strategies as well as identify new opportunities within an assigned territory

Communicate our company mission and product value to prospective customers

Close inbound opportunities by responding to leads with appropriate presentations, demos, pricing discussions, and negotiations

Ability to meet and exceed established sales goals in line with the company growth plan

Maintain relationships and establish trust with city officials in order to close deals

Ability to travel to industry conferences, events and meetings as necessary
Experience:
5+ years of experience in sales, business development or account management in the SaaS technology field preferred

2+ years of experience working with or in state and local government preferred, an interest working in the public sector space required

Strong communication skills, both verbally and written

Highly motivated and goal-oriented with a strong level of drive and enthusiasm

Strong organizational skills and ability to manage multiple tasks at once and prioritize key leads

Passion for creating and nurturing long-term relationships

An interest in continual education and constantly growing your sales and prospecting skills

Bachelor's degree in a relevant field preferred (public administration, city planning, political science, business administration, etc.)
Location: Remote, can be located anywhere in the US
Compensation: $75K - $80K plus uncapped commission
How to Apply
To apply for this position, please complete the form and upload the necessary documents here.
ResourceX is an equal opportunity employer and actively encourages people from minority groups and diverse backgrounds to apply for positions within our organization.