Program budget development is the critical piece that has been years in the making...
So much has changed in local government budgeting since Shayne Kavanagh (GFOA) and Chris Fabian (ResourceX) wrote their 2015 ground-breaking essay "The Challenges and Promise of Program Budgeting."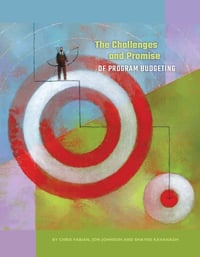 Since then:
GFOA's Distinguished Budget Award now requires program data for consideration
ResourceX just released the first comprehensive program budgeting software solution
Local governments are being challenged to explore budgeting advancements through GFOA, ICMA, and NLC's Rethinking Budgeting Initiative
"ResourceX is contributing actively to GFOA's Rethinking Budgeting efforts. Central to "rethinking" is the shift from the line item decision-making unit to a program decision-making unit within the budget process. That is the key, simple, practical, and breakthrough step that we need to ensure resources are strategically aligned with results and outcomes for the benefit of residents and the community. That's how we move the needle to address society's biggest challenges."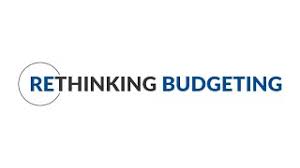 There are many reasons to consider adopting program budgeting, but perhaps the most important is its ability to create a more transparent budget and budget development process. A program budget shows precisely what the government does and how much it costs. A program budget is meaningful to the governing board and the public because programs are directly relevant to how they experience public services. A program budget is organized into service areas rather than just departments, objects of expenditure, and line items.
For all the logic behind program budgeting, for too long, the problem was that our systems and tools were behind. The desire to develop a program budget existed, and the understanding that programs were the way forward had been established. Still, we've been held back by the limitations in how we can use our chart of accounts or general ledger. It was high time that program budget development functionality was created.
Through this webinar, Shayne and Chris will explore the purpose and potential of making the shift to a program decision-making unit, the benefits to your departments, leaders, and residents, and the advancements in resources available to your organizations since 2015.
View the recording of this webinar here.
Or learn more about how local governments are re-aligning funds in our e-book, Top Four Local Government Services That Need a Budgeting Overhaul.