Meet the innovative Budgeter tool & transformational budget experience

David Young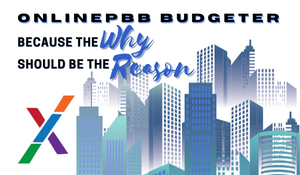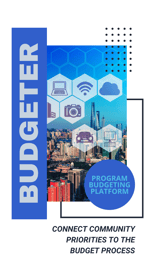 Just when you thought Priority Based Budgeting (PBB) couldn't get any better, ResourceX is taking it to the next level with the release of the new OnlinePBB Budgeter. ResourceX is excited to introduce the world's first program and priority-based budgeting platform.
OnlinePBB Budgeter bridges the gap between your PBB data and your budget process. This new budgeting tool offers local governments a way to connect community priorities, strategic plans, and the budget process to align resources and execute on strategic objectives.
The OnlinePBB Budgeter realigns the focus to the program instead of the line item. This allows departments to clarify their intent and provide a data-driven narrative for decision-makers to see the bigger picture.
Budgeting for the 21st Century
One of the most exciting budgeting developments of the 21st-century, OnlinePBB Budgeter empowers local governments to integrate PBB data into budget requests and decision-making processes, bringing a deeper understanding to the budget request process.
"Line-item budgeting celebrated its 100-anniversary last year – an approach built for spending control and incremental change," said Chris Fabian, ResourceX's Co-founder and CEO.
Fabian notes that leading government in the 21st-century requires greater agility to resource emerging priorities, leverage partnerships, thoughtfully reconsider service relevance and optimize the community's resources toward a return on results like climate action, equity, safer communities, and dynamic economies.
ResourceX partners with the best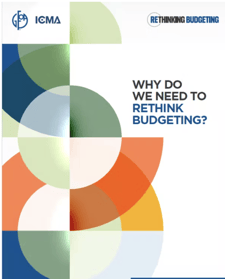 So how does ResourceX intend to roll all of this out? That's a great question!
ResourceX is currently working with the International City/County Management Association (ICMA) and Government Finance Officers Association (GFOA), premiering the new software. Tying programs directly to strategic objectives is a GFOA and ICMA best practice.
ResourceX actively contributes to GFOA's Rethinking Budgeting efforts, supporting the shift from line item decision-making units to program decision-making units in the budget process. This is the simple, practical, and breakthrough step that is needed to ensure resources are strategically aligned with priorities and outcomes.
Keep in mind that programs are the vehicle for change in any community.
OnlinePBB Budgeter years in the making
Budget development is the critical piece that has been years in the making. Organizations have been held back by the limitations in how they can use their chart of accounts or general ledger. It was high time that program budget development functionality was created.

Register Now
ResourceX is thrilled to share the new OnlinePBB Budgeter with you. The real magic happens when you don't just tell a compelling story but are able to solidify data in the tools and prepare for next year's budget.
Learn more about the OnlinePBB Budgeter here.