Celebrating the Journey with You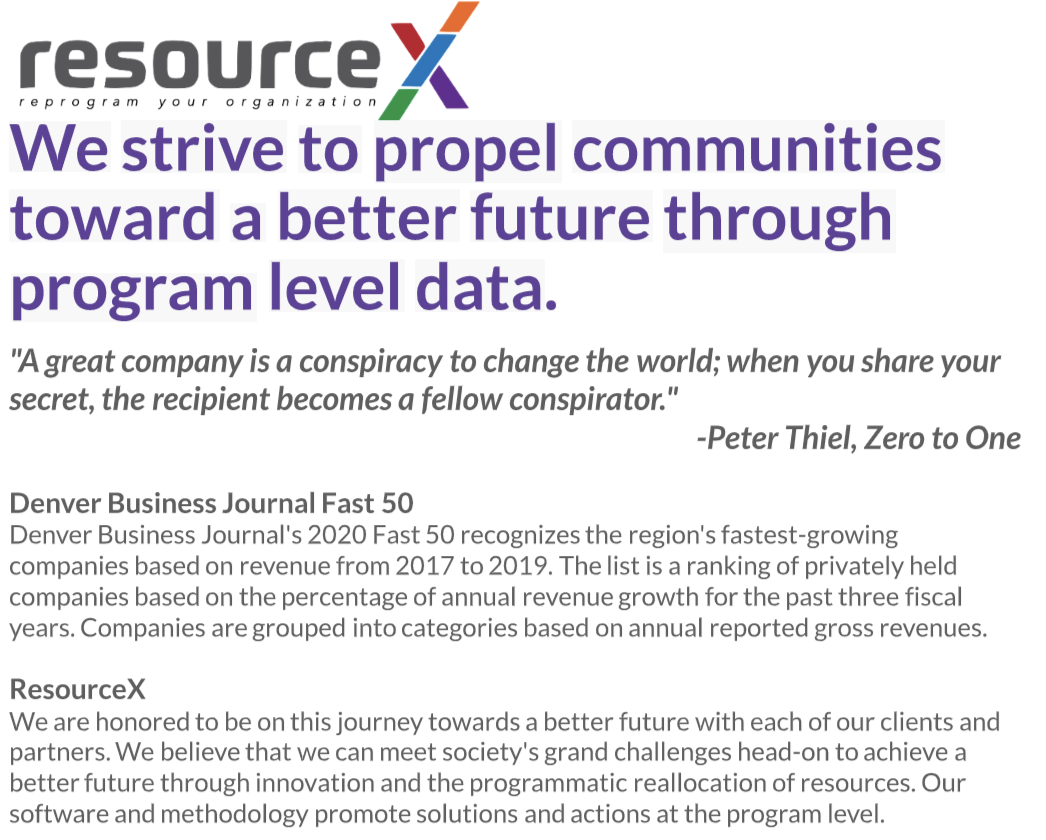 ---
About ResourceX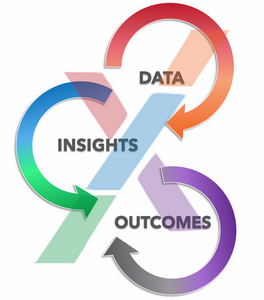 PROGRAM BASED BUSINESS INTELLIGENCE (PBBi)
Implementing
Program Based Business Intelligence
, or PBBi, gives your organization the opportunity to learn and communicate what you do, understand the true costs of the services you provide, clarifies why you are in business, and sets you up to be proactive regarding future business-intelligence.
Build business intelligence that transforms how your organization thinks. communicates, and makes decisions - through programs!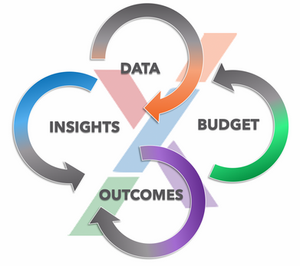 PRIORITY BASED BUDGETING (PBB)
Priority Based Budgeting
is a specific application of your PBBi data that drives the budget process. The additional scoring layer, Scoring Against Results, aligns programs with the priorities of your organization and community.
Priority-based budgeting is a common sense, data-driven, strategic alternative to incremental budgeting. The philosophy of priority-driven budgeting is that resources should be allocated according to how effectively a program or service achieves the goals and objectives that are of most significant value to the community. Priority-based budgeting is a best practice in municipal finance.