Post Cohort Meeting with
Matt Zook, Finance Director
and Caleb Lippard, Assistant Finance Director
City of Newberg, Oregon

It's always fun for the ResourceX team to see a new organization armed with Program Based Business Intelligence and the Priority Based Budgeting methodology, and the City of Newberg team graduated from Cohort implementation and is ready to rock! During our conversation with Cohort Super Users Matt Zook and Caleb Lippard, we asked how they felt about setting off down the trail of leading the City's implementation. Matt responded, "Once I owned it, it was very easy to talk about."
That ownership is promoted in the PBBi Cohort process. The PBBi Cohort includes group training, self-paced learning via our learning management system, access to Slack for support, and Zoom open sessions each Friday.
An essential step in this cohort process is establishing a project charter, facilitating a discussion about the organization's culture, supporting communication of the PBBi initiative internally and externally, and establishing an appropriate approach and timeline.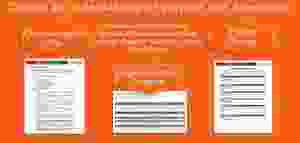 This process puts the implementation in the Super User team's hands and teaches them to be the teachers in their organizations, building expertise and ownership.
With any new process, there will be questions as to why undertaking the endeavor is worthwhile. The ownership of the initiative is key to the successful communication of the effort.
The Super User team in Newberg met the task of communicating the motivation behind the PBBi initiative by asking departments to attend their introductory PBBi meeting with their budgets in hand. They then asked attendees to identify a program of importance to them, and with their line-item budgets, share the cost of delivering that program.
The Newberg team astutely observed through their line item vs program discussion that it is difficult to demonstrate what you need and why you need it with line items alone. A programmatic language that communicates the total program cost, the resources required to deliver it and the details surrounding why it is being offered enables this discussion and illustration.
Line items are important for delivering compliance but don't deliver on strategy.

How can you share what you're doing and why you're doing it without the total program cost and its alignment with your organization's priorities?
The program data created through PBB's program identification, cost allocation, and program scoring delivers a crucial overlay of data that facilitates this critical communication.
The ResourceX team continues to be inspired by the ownership our clients take of the process and theory of PBB, and we look forward to sharing more stories from the communities with whom we work. Please click on the links below to learn more about the process of PBBi data creation, Priority Based Budgeting and the Cohort implementation.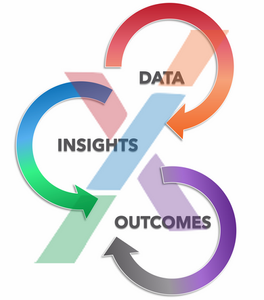 ABOUT RESOURCEX
PROGRAM BASED BUSINESS INTELLIGENCE (PBBi)
Implementing Program Based Business Intelligence, or PBBi, gives your organization the opportunity to learn and communicate what you do, understand the true costs of the services you provide, clarifies why you are in business, and sets you up to be proactive regarding future business-intelligence.
​
Build business intelligence that transforms how your organization thinks. communicates, and makes decisions - through programs!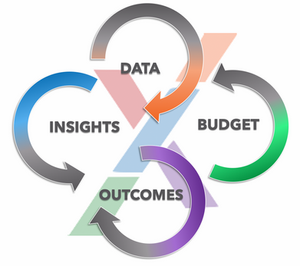 PRIORITY BASED BUDGETING (PBB)
Priority Based Budgeting is a specific application of your PBBi data that drives the budget process. The additional scoring layer, Scoring Against Results, aligns programs with the priorities of your organization and community.
​
Priority-based budgeting is a common sense, data-driven, strategic alternative to incremental budgeting. The philosophy of priority-driven budgeting is that resources should be allocated according to how effectively a program or service achieves the goals and objectives that are of most significant value to the community. Priority-based budgeting is a best practice in municipal finance.
COHORT INFORMATION SESSION
Learn more about the cohort implementation process in our monthly Cohort Information Sessions. Visit our Upcoming Events page to register for an upcoming session, or go to our Contact Us form to set up a time to discuss your organization's implementation needs.