How Governments should think about Revenue, Resilience post COVID Lockdowns
It's hard to believe that it has been two years since the world went into lockdown because of the Covid 19 pandemic. It seems like everything and nothing has changed at the same time.
Today's world may look different post-lockdown, and in some cases that is not necessarily a bad thing.
Working from home has become a new normal for many and the concept of what we perceive as "normal" has taken on a new meaning for most.
How we work and interact is not the only thing that has morphed over the past two years, funding our local government agencies is also changing. Local governments should be rethinking how they approach revenue and resilience.
Welcome to the New Normal

Government revenues must adapt and change to meet the needs of today's modern budgeting.
ResourceX, in acknowledgment of the work done through the partnership among the Government Finance Officers Association, GFOA, International City/County Management Association, ICMA, and National League of Cities, NLC, has spent the past two years helping reshape and rethink revenue and resilence.
It is our firm belief that 21st-century budgeting must progress beyond traditional systems and methodologies. In the same way, this ties to approaching traditional revenue and resilience in a new light.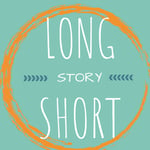 We are not alone in this belief that governments must adapt and change to survive in today's new normal. Liz Farmer, an award-winning writer and expert in municipal finance, writes that city revenue systems are becoming obsolete.
Pandemic highlighted the problems
In her well-written article, Farmer sums up that who and what we tax today has not kept up with times as more and more commerce shifts to online these days.
She also notes that in the past two years the pandemic has not impacted everyone in the same way. Different industries and economic income class inequities were highlighted by the pandemic.
"In other words, the K-shaped recovery from the pandemic recession is a result of both the economic prospects for disadvantaged populations and the financial burden placed on them by the structure of government revenue systems," Farmer writes.
The historically reliable sources of revenue such as property and sales tax are disappearing. Instead of being reactive, we provide proactive solutions for a leader to solve the problem through new innovative approaches that ensure consistent and quality services to support residents and communities.
The solution? Rethinking Revenue and Resilience
So what's the answer to this problem? Since the past two years of the pandemic have helped highlight the problem, we can provide a solution.
After all, you can't fix something until everyone acknowledges that it is broken.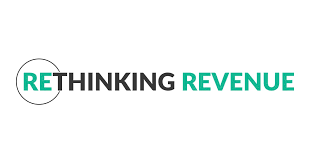 ResourceX, in support of industry thought leaders, share Rethinking Revenue, which contends that outdated systems are not aligned with modern economic realities. We are working with our Priority Based Budgeting Communities to move beyond those systems and to advance local government thinking beyond the traditional approach to revenues.
Rethinking Revenue provides local governments with the ability to raise enough revenue to meet their respective communities' needs and expectations. Perhaps most importantly, this is a fair way to raise revenue that is in alignment with the communities' values.
With a PBB program budget aligned with the vision or strategic plan, local government leaders can ensure each program is aligned with clear community outcomes. Thus each line item is appropriately allocated to provide the maximum impact to the organization, community, and resident.

Access the recording to listen as CEO and co-founder of ResourceX Chris Fabian explores the evolution from emergency COVID response to disappearing revenues to the innovative, equitable, and entrepreneurial approaches we've seen from our program budgeting and PBB community. Check it out now.
Don't miss this great opportunity to learn more about Rethinking Revenue and Resilience View the recording here.