Budgeting Insights:
Make Your Budgeting
Data Actionable
Program Insights
Insights facilitate communication and collaboration that help organizations
to take action on their programs and services.
Insights offer organizations an opportunity to use PBB data and intuition to enact small changes that deliver a big impact. They offer an organization their best opportunity to work in a collaborative and proactive fashion to build a sustainable future. Insight workshops utilize the wisdom of the crowd and their expertise to design the future of their programs and services.
Program Data at Work
Programs provide context and insight for better budgeting decisions
Program data creates opportunities to review possibilities where services could be provided in new and alternative ways. Insights capture the knowledge and ideas of your organization.
Read more about Denver's Insight work here.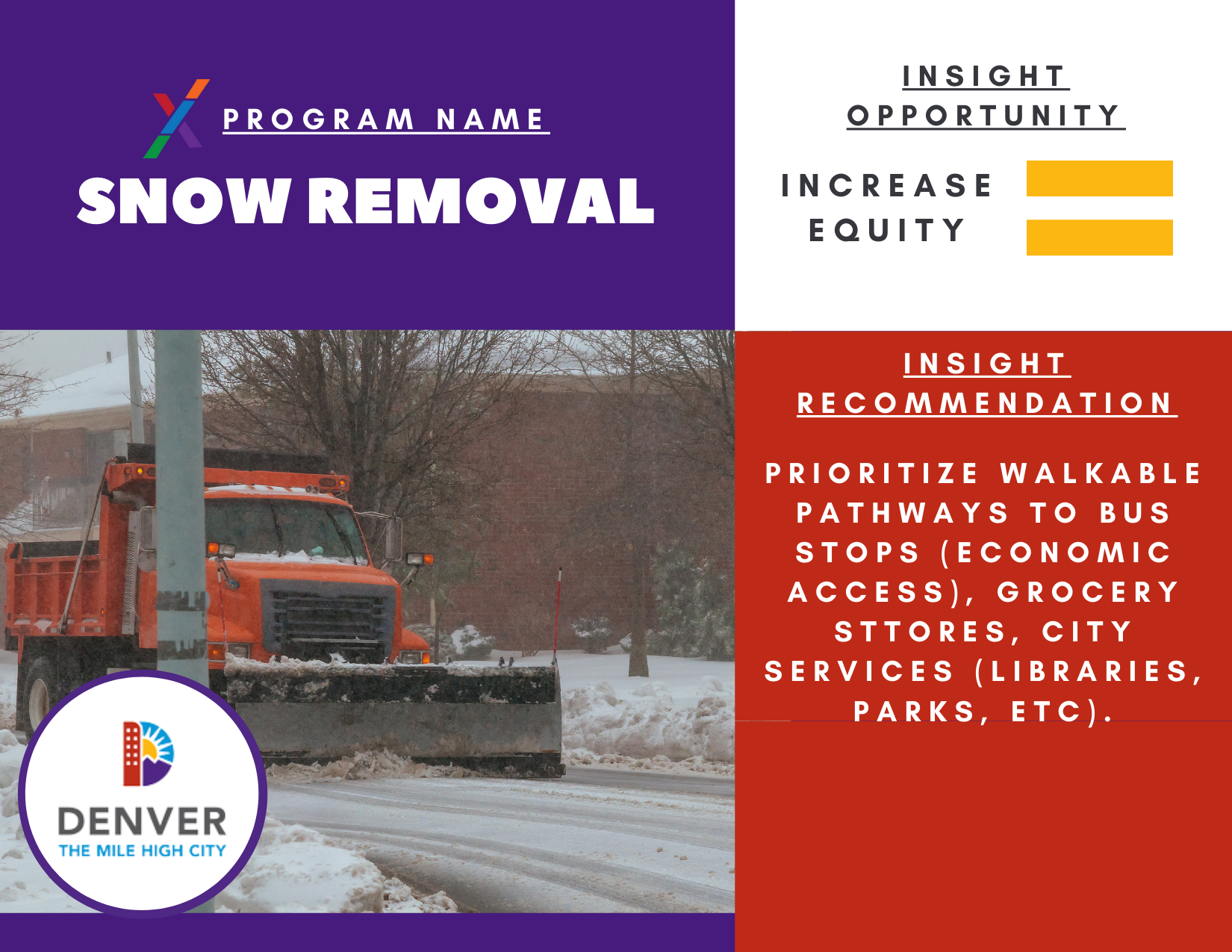 Learn more about developing program data.
Build the data necessary to communicate the services you provide, the cost of delivering them, and how they align with your community's vision.
Insights Enable the Pathway to Action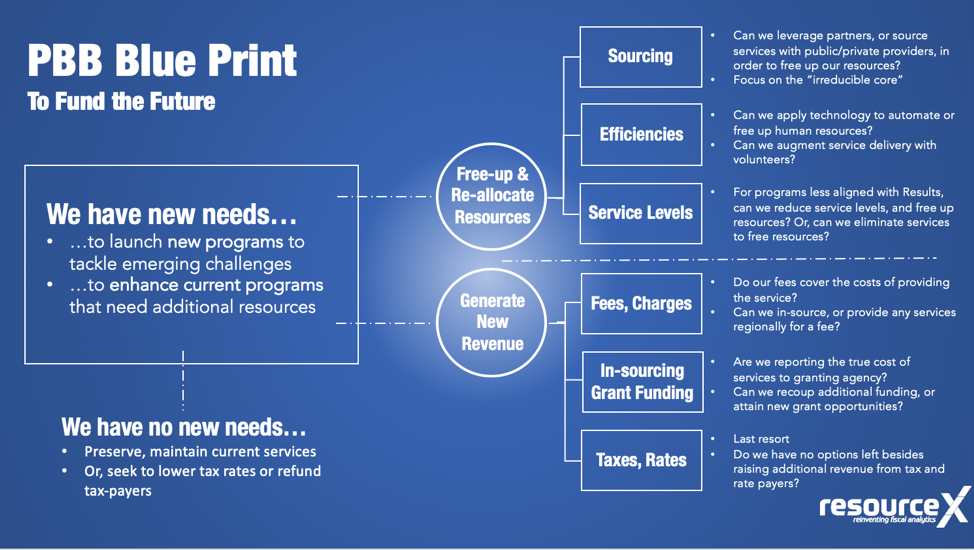 Every Program has a Future
The PBB BluePrint provides the opportunity to consider the future of all of your programs. Free up and reallocate current resources, explore innovative approaches, and pursue entrepreneurial revenue generative opportunities.
The Insight Workshop Process
Insight Workshops are ResourceX facilitated webinars that support your organization in the process of generating Insights. Your staff and organization create the ideas and Insights that shape your future; ResourceX facilitates the process by carving out the time and space to support this critical work. Our facilitators share best practices and strategies to ensure the Insights created are actionable and will help bring your Insights to fruition to help achieve the future you are working towards.

Maximize High-Quality Insights: The goal of exploring the "Could" is to maximize optionality, to get all innovative ideas on the table. Insights are characterized by BluePrint opportunity, by implementation timeline and complexity. The goal is volume and quality.

Create Execution Plans: Insights are further refined by questions that drive at reality and execution planning. Describes Why this insight is recommended, What needs to happen for it to be successfully acted upon, Who is impacted by this insight, and What resources are required.

Social Feedback, Refinement and Approvals: Insights are evaluated by a jury of peers. Each receives feedback, is voted on, and is refined further into a playbook of recommendations with execution plans supported by the organization and ready for implementation.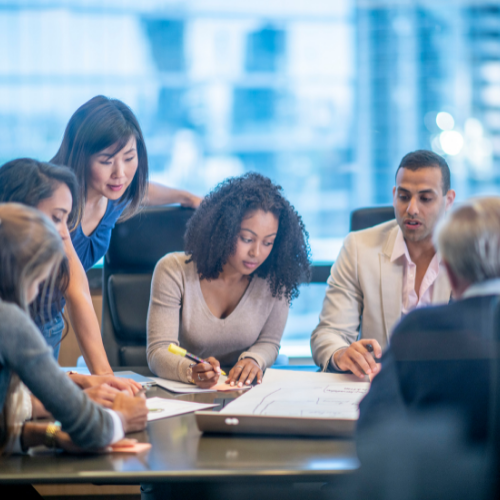 Capturing the Knowledge and Expertise of Your Organization
Include the voices of your organization to empower change
Insights lead to outcomes and actions that inform and instruct where budgets could or should go. Including department leaders in this process is intuitive and efficient.

Insights can be identified at any point throughout the year and don't have to be reserved for a specific time in the budget process.
"The idea behind Insights is - we jump in. We figure out where we can prioritize - what we want to put emphasis on. It's all about your ideas. This is our opportunity for the future - for working for the future. Let's make a difference."
Insights for a Specific Purpose
Add specific qualitative and quantitative goals to inspire Insights
Organizations are proactively working towards creating the future of your organization and community through Insight creation. Your program data is invaluable to achieving your outcomes through targeted Insights.
Learn how Pittsburgh identified $41 million in potential repurposing for Climate Action here.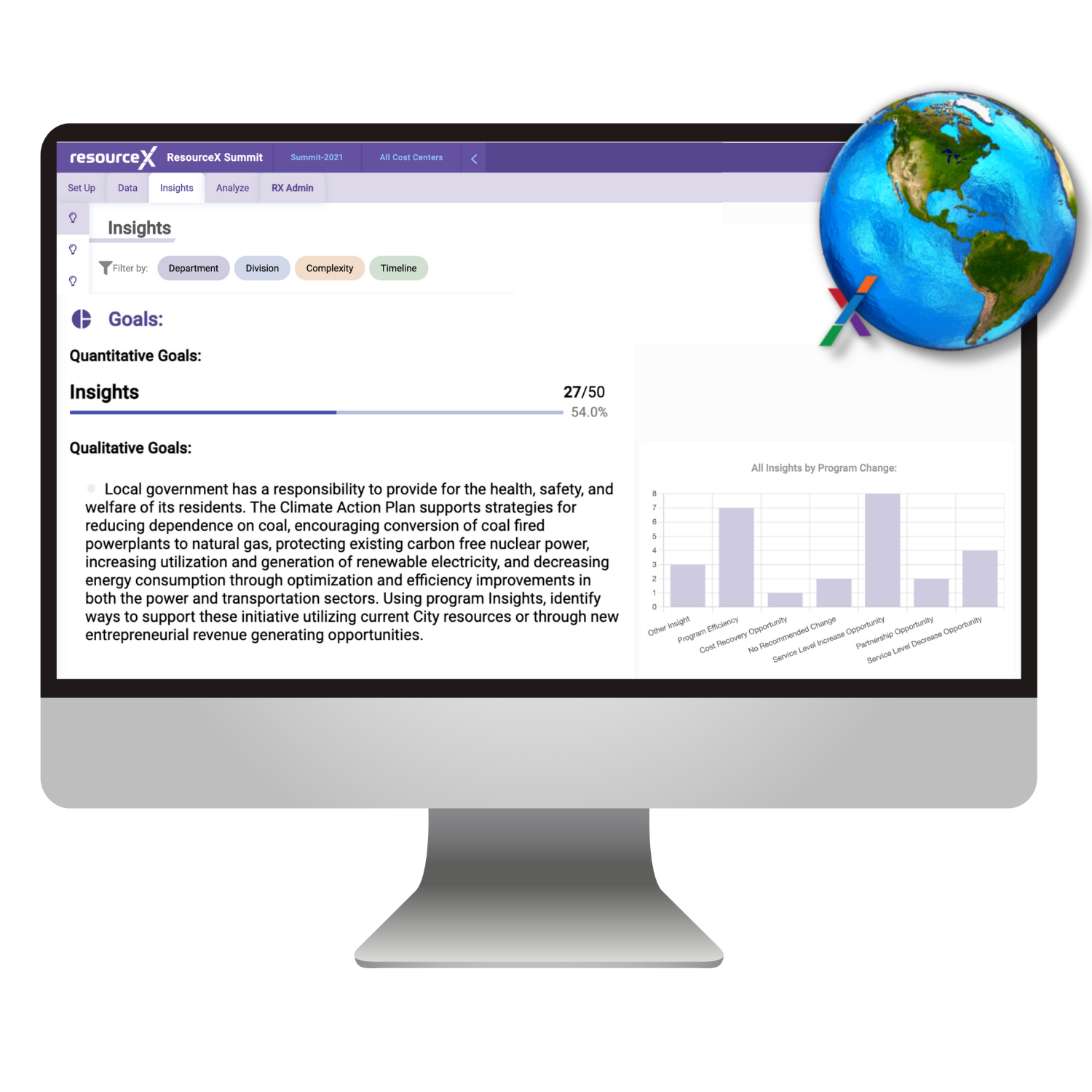 "Beginning with our commitment to build a more resilient city and through strategic partnerships over the years, Pittsburgh was able to identify $41M in spending that has been repurposed to meet our sustainability goals. A new model of Priority Based Budgeting for cities."
Backed by Industry Leaders
The most trusted and well-known industry leaders agree... Programs are the vehicle for change.

Distinguished Budget
Presentation Award
In an update, effective in 2021, GFOA criteria now mandate the inclusion of program descriptions and program alignment to priorities. The importance of a narrative-rich budget for transparency and decision-making is now recognized in GFOA's prestigious award.

Credentialed Managers
and Candidates
ICMA Credentialed Managers are viewed with distinction by local governing bodies due to high standards of integrity and professional development. In 2022, Priority Based Budgeting will be a part of that program ensuring these leaders bring the programmatic knowledge and approach to their communities.
Contact us
Connect with the ResourceX Outreach and Engagement Team to learn more and get your questions answered. You can click the button below to immediately schedule a meeting, or you can fill out the form below to request more information via email.
Latest posts
Check out the ResourceX Blog: We're Doing Budgeting Differently
School districts have notoriously tight budgets, which makes it absolutely essential to stay...
Human-induced climate change1 is already having a global impact. We see regular evidence of this in...
The Government Finance Officers Association (GFOA) was founded in 1906 to facilitate positive...