As The Leader in


21st Century Budgeting,


We're Doing Budgeting Differently
While always elevating the technology
and approaches to improving the local
government budgeting experience, we
are steady in our knowledge that
Programs are the vehicle for change
Programs are the vehicle for change
Programs empower everyone with an increased understanding of the services your local government provides, the cost of the provision of that service, how each aligns with the strategic purpose of your community and enables informed decision-making when allocating the resources available to your community.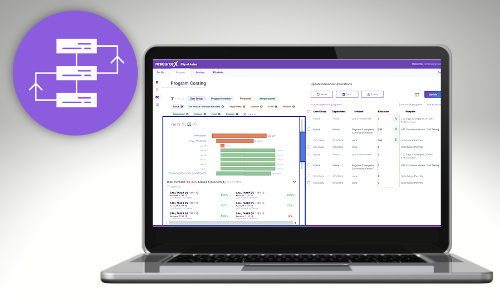 Priority Based Budgeting
Priority Based Budgeting (PBB) equips local governments with a budget that represents the organization's values and empowers users to pursue meaningful change and outcomes that impact their community and society at large. PBB exists to provide the pathway to achieving an outcome by creating data and a shared language to communicate resource allocation and alignment to priorities.
A community gives its resources to a local government
In turn, it entrusts that local government invests those resources equitably towards a more prosperous future for all.
However, the budget process that so many of our communities depend upon to deliver on such a promise of prosperity comes up short. The line-item budget is ill-equipped for the task of resource alignment and delivery of equitable prosperity for all. And with such a task at stake, local governments must find a better solution.
Program Insights
Insights offer organizations an opportunity to use PBB data and intuition to enact small changes that deliver a big impact. Insights offer an organization their best opportunity to work collaboratively and proactively to build a sustainable future. Insight workshops utilize OnlinePBB's powerful resource allocation software and the crowd's wisdom and expertise to design the future of their programs and services.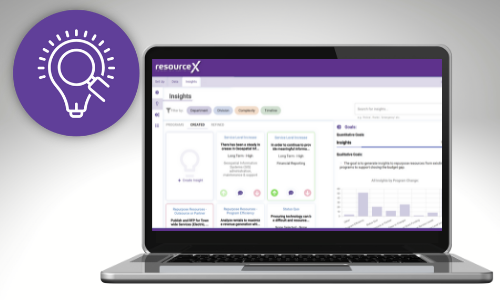 "The budget is, basically, the center of the government universe. It's where decisions about what's important get funded."
OnlinePBB Budgeter
OnlinePBB Budgeter is the bridge between your PBB data and your budget process. Each request begins with a program instead of a line item. Therefore, the impact of the request is at the program level and tied to the organization's results. It allows departments to declare intent and add narrative, enabling decision-makers to observe the big picture.
Transitioning from line-item budgeting to program budgeting and Priority Based Budgeting (PBB) creates a clear path from resources to results.
We believe our work at ResourceX begins with the premise that maybe we have enough resources within our organizations, throughout our communities, or across our regions to provide a good quality of life for everybody. The task of our work is to help our clients systematically go out and try to prove it.
Backed by Industry Leaders
The most trusted and well-known industry leaders agree... Programs are the vehicle for change.

Distinguished Budget
Presentation Award
In an update, effective in 2021, GFOA criteria now mandate the inclusion of program descriptions and program alignment to priorities. The importance of a narrative-rich budget for transparency and decision-making is now recognized in GFOA's prestigious award.

Credentialed Managers
and Candidates
ICMA Credentialed Managers are viewed with distinction by local governing bodies due to high standards of integrity and professional development. In 2022, Priority Based Budgeting will be a part of that program ensuring these leaders bring the programmatic knowledge and approach to their communities.
Contact us
Connect with the ResourceX Outreach and Engagement Team to learn more and get your questions answered. You can click the button below to immediately schedule a meeting, or you can fill out the form below to request more information via email.
Latest posts
Check out the ResourceX Blog: We're Doing Budgeting Differently
School districts have notoriously tight budgets, which makes it absolutely essential to stay...
Human-induced climate change1 is already having a global impact. We see regular evidence of this in...
The Government Finance Officers Association (GFOA) was founded in 1906 to facilitate positive...