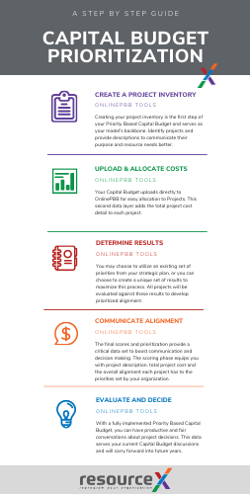 The ResourceXchange Interview series kicked off on Wednesday, October 7th with John Dance, General Manager of Corporate Services, Fort Saskatchewan, Alberta. In the conversation with John, you get a first-hand telling of how OnlinePBB and Priority Based Budgeting can be utilized to address the Capital Budget process.
Fort Saskatchewan scored each of their Capital Projects against their unique set of results and the five Basic Program Attributes from ResourceX to provide alignment to the overall priorities of their city. From there, they were able to engage with their elected officials in conversations about each of their projects and inform them of important alignment details associated with each project.
In this six-minute video, John dives into the process and benefits of putting Priority Based Budgeting to work for the Capital Budget process.
Check out our upcoming ResourceXchange interview with Brad Steckart. Brad, now a ResourceX Customer Success Trainer, is a former Super User in Washington County, WI where he utilized PBB to track personnel reallocation during their COVID-19 response and developed a Fiscal Endurance exercise. Don't miss this exciting interview.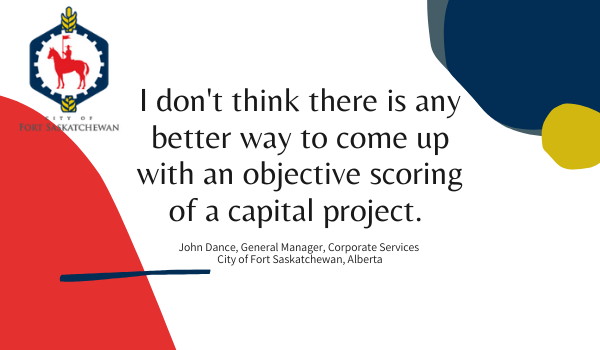 ABOUT RESOURCEX
PRIORITY BASED BUDGETING (PBB)
Priority Based Budgeting is a specific application of your PBBi data that drives the budget process. The additional scoring layer, Scoring Against Results, aligns programs with the priorities of your organization and community.
​Priority-based budgeting is a common sense, data-driven, strategic alternative to incremental budgeting. The philosophy of priority-driven budgeting is that resources should be allocated according to how effectively a program or service achieves the goals and objectives that are of most significant value to the community. Priority-based budgeting is a best practice in municipal finance.