WHAT IS THE PROBLEM RESOURCEX IS TRYING TO SOLVE?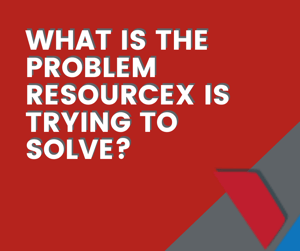 Inspired by Larry Page, Google Co-founder, who stated, "the world has enough resources to provide a good quality of life for everyone," Chris Fabian set the mission for ResourceX.
The optimism of this outlook is intriguing, but it is challenging to overlook the reality that the news reminds us of on a minute by minute basis. Things are far from perfect. The circumstances of homelessness, mental distress, the opioid epidemic, natural disasters, human-made disasters, climate change, economic inequality and so much more can leave one deeply saddened and with the feeling that the solutions are too difficult to overcome. So why try?
Motivated by the ResourceX leadership, our team strives to contribute to the creation of a better future for all. We look into our communities and see the good taking place: energy sustainability and smart cities are developing, technology is creating community and the internet is reaching more individuals, opportunity zones and creative partnerships are expanding the reach of those desiring to impact change, human life longevity is increasing and extraordinary minds are working to eradicate even the most terrifying diseases. These advances inspire awe. We celebrate these advances and to work towards catalyzing other advances like these to create an exciting and enriching future for all.