Monday, June 7 - Wednesday, June 9
Gain Understanding and Experience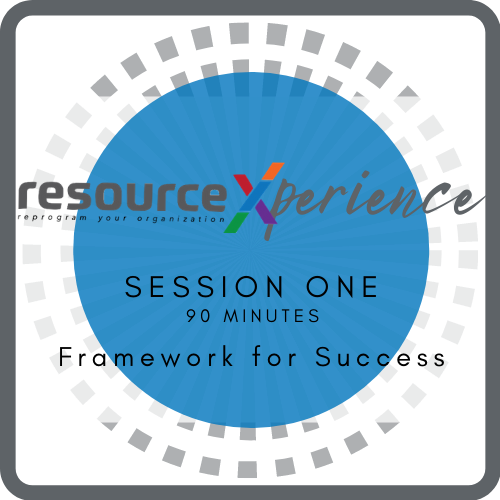 Monday, June 7, 2021
12:30 PM - 2:00 PM CST
Chris Fabian introduces concepts and framework for success

Hands-on time in OnlinePBB's Program Inventory tools

Exploration of organizational priorities and purpose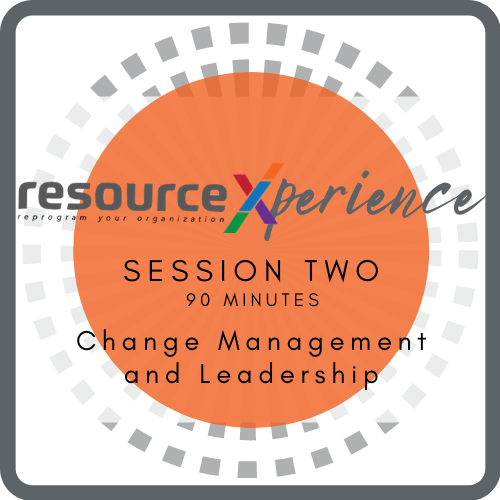 Tuesday, June 8, 2021
10:30 AM - 12:00 PM CST
Eric Keck explores the culture and inclusivity of PBB

Hands-on time in OnlinePBB's Cost Allocation tools

Exploration of change management and leadership practices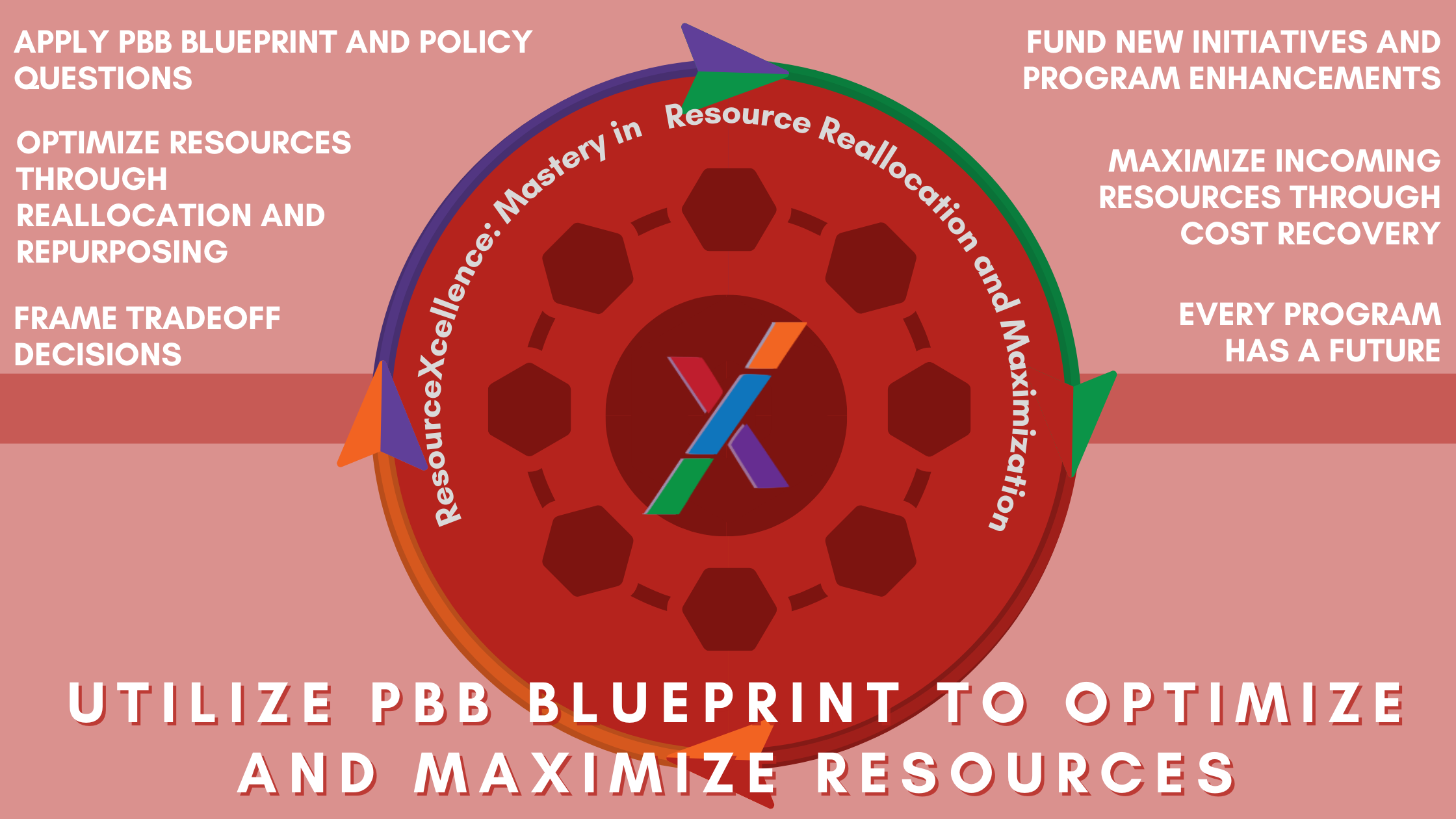 Tuesday, June 8, 2021
1:30 PM - 3:00 PM CST
Eric Keck examines transparency and participation in the process

Hands-on time in OnlinePBB's Evaluation and Alignment tools

Defining your purpose and plan of action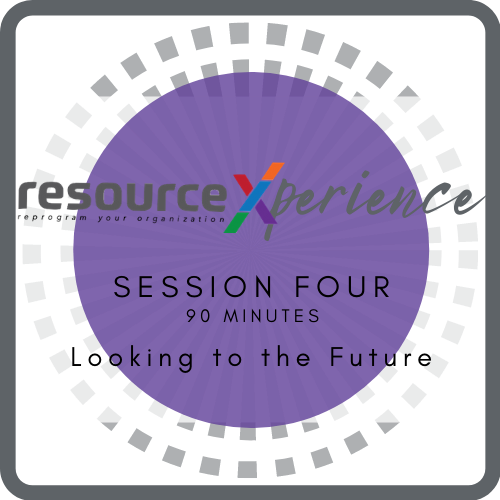 Wednesday, June 9, 2021
11:30 AM - 1:00 PM CST
Chris Fabian facilitates the communication of purpose and potential of PBB

Hands-on time in ResourceX's communication plan

Looking to the future with Insight creation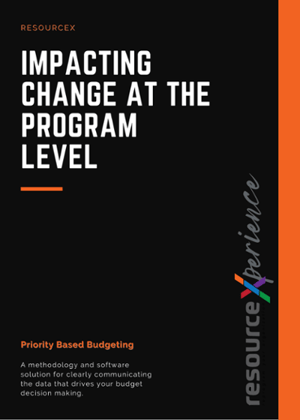 Priority Based Budgeting
A methodology and software to support the creation of accessible and actionable data that drives decision-making in the budget process.
PBB exists to provide the pathway to achieving an outcome through the creation of data and shared language to communicate resource allocation and alignment to priorities. PBB accentuates opportunities for resource reallocation and generation to fund a better world.
The Outcomes
Benefiting from the Workshop
The workshop is designed for individuals and teams to attend and/or participate, and the outcomes of the course include:
Implementation Timeline:

We'll explore the phases of data creation and application and walk you through the design of your own implementation timeline over a phased-approach or a full implementation.





Project Charter:

Eric Keck, a former PBB implementer as City Manager in two PBB cities and now VP of Customer Success at ResourceX, leads a discussion of what it takes to manage project success in your implementation. He covers what barriers to identify and work through, who to include in your guiding coalition team, how to communicate key messages about PBB to staff and Council, and how to package this plan in a project charter.




Plan to Take Action on the Data:

With a "begin with the end in mind" approach, we fast-forward to imagine the moment you're done "implementing PBB" and you have the data, so that we can help you envision your goals for how you want the organization to use the data you create. Will you seek reallocation opportunities, are you interested in finding partnership opportunities locally, will you set expectations for program reviews designed around the PBB Blue Print, etc?





Hands-on Practice in the Tools, and Data Upload:

On a more practical level, we'll lead you through some hands-on exercises to actually practice creating a program inventory, practice cost allocation and revenue allocation, score programs, review and analyze data, and reallocate resources using the Blue Print framework. You can even bring your own data to load, if it's your intent to partner with us.
The Cost
Joining the Workshop
We encourage the participation of your team through affordable pricing and access to the tools. The pricing structure is as follows:
Class attendance: $499/organization
This registration provides access to the workshop for your entire team.

Includes 1 OnlinePBB login to participate in hands-on activities.

Logins are user specific and will allow for one person to participate in the tools. Participation in the tools is not required to benefit from the workshop.

Course material and presentations will be shared with all who register to attend.
Additional OnlinePBB logins: $99/each
Each additional login will obtain a user ID and will be able to interact in the tools during the presentation and hands-on activities.
The Details
Priority Based Budgeting
Priority Based Budgeting (PBB) is a data creation methodology and software (OnlinePBB) that enables communication of the resources needed to provide a service and its alignment to priorities. The program data created empowers data-driven decision making through accessibility and transparency.
*** PBB is a recognized best practice with ICMA, GFOA and NLC
Chris Fabian, Co-Founder and CEO
Chris Fabian brought his experience and expertise from the Center for Priority Based Budgeting to ResourceX when he co-founded the company in 2015. Chris has implemented PBB in over 250 organizations in North America and is a leader in local government innovation.
Eric Keck, VP of Customer Success
Eric Keck is a former City Manager and two-time implementer of Priority Based Budgeting. He now guides organizations through successful implementations with expertise in leadership and change management.