WHAT IS THE RESOURCEX THEORY OF CHANGE?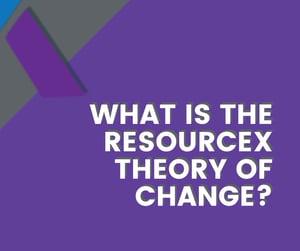 Our theory of change rests in part on a premise that if we can improve, reinvent and reprogram government, then we have a great chance to make a tremendous difference in the world. "A great company is a conspiracy to change the world; when you share your secret, the recipient becomes a fellow conspirator."
​
One option was to directly work on each problem, one by one, and try to solve them all. The trouble is that it would take too much time to become a subject matter expert in each area, and gain the appreciation of the problems sufficient to tackle them. This approach would yield minimal success.




A more optimal approach was to help the organizations most equipped, and already well-positioned to work on many or most of these problems: Government. Local governments in particular are the most likely organizations to either attempt to solve these problems we're most interested in directly, or convene and connect and support the partners most likely to make an impact on these issues. We have come to believe that by helping local governments, as well as their local partners tasked with upholding basic societal compacts (education and health care providers, non-profits too), we stand a far better chance of making progress on my calling.




The final piece of our equation was to start and build a company designed to help achieve this calling. By assembling great minds, accumulating resources to invest in the cause, developing technology and insight, and growing a community of change agents on a common crusade, we stand the best chance of achieving this purpose.
​​
We draw a straight line to the better world we're trying to create, and the work we do to create it.