The Essential Guide to Priority-Based Budgeting
Learn everything you need to know about connecting government resources with your community's highest priorities.
Introduction
Local governments have been clinging to the same incremental, zero-based and traditional budgeting approaches for decades. In fact, the practice of line-item budgeting recently passed the 100-year mark.

This type of budgeting—in which last year's budget becomes this year's budget, but with a line item percentage increase or decrease depending on the department—is problematic, whether starting from the ground up with zero-based budgeting or using traditional budgeting. For one department to "win," another must "lose."

Traditional budgeting's use-it-or-lose-it mentality and across-the-board budget cuts that don't consider factors other than a percentage make it difficult to connect funding with strategic goals or performance metrics. And that's a problem.

Social infrastructures have become more complex. As a result, budgeting to address the housing, transportation, sanitation, education, and healthcare challenges that today's communities face requires innovation.

To better meet the needs of their residents, local governments and public sector agencies are taking a renewed interest in priority-based budgeting. Program-focused budgeting models aren't new, but the methodology had not gained much traction as a best practice in many local governments until recently.
In contrast to traditional budgeting models, priority-based budgets align resources and funding with community priorities and outcomes. This shifts the focus to accountability for a program's results, creating transparency and a better understanding of the true cost of each program.
These program results also drive year-over-year funding. Instead of standard across-the-board budget cuts, priority-based budgets reduce or increase funding based on the value of an individual program or service to the community. But that's only part of the story.

Let's take a deeper dive into priority-based budgeting and explore how this model helps local governments and public sector agencies create program-centric budgets by answering three critical questions:
What services do we provide?
How much does it cost to provide these services?
Do the programs and services we fund align with community priorities?
Download a PDF version of this guide by filling out this form, or keep scrolling to read.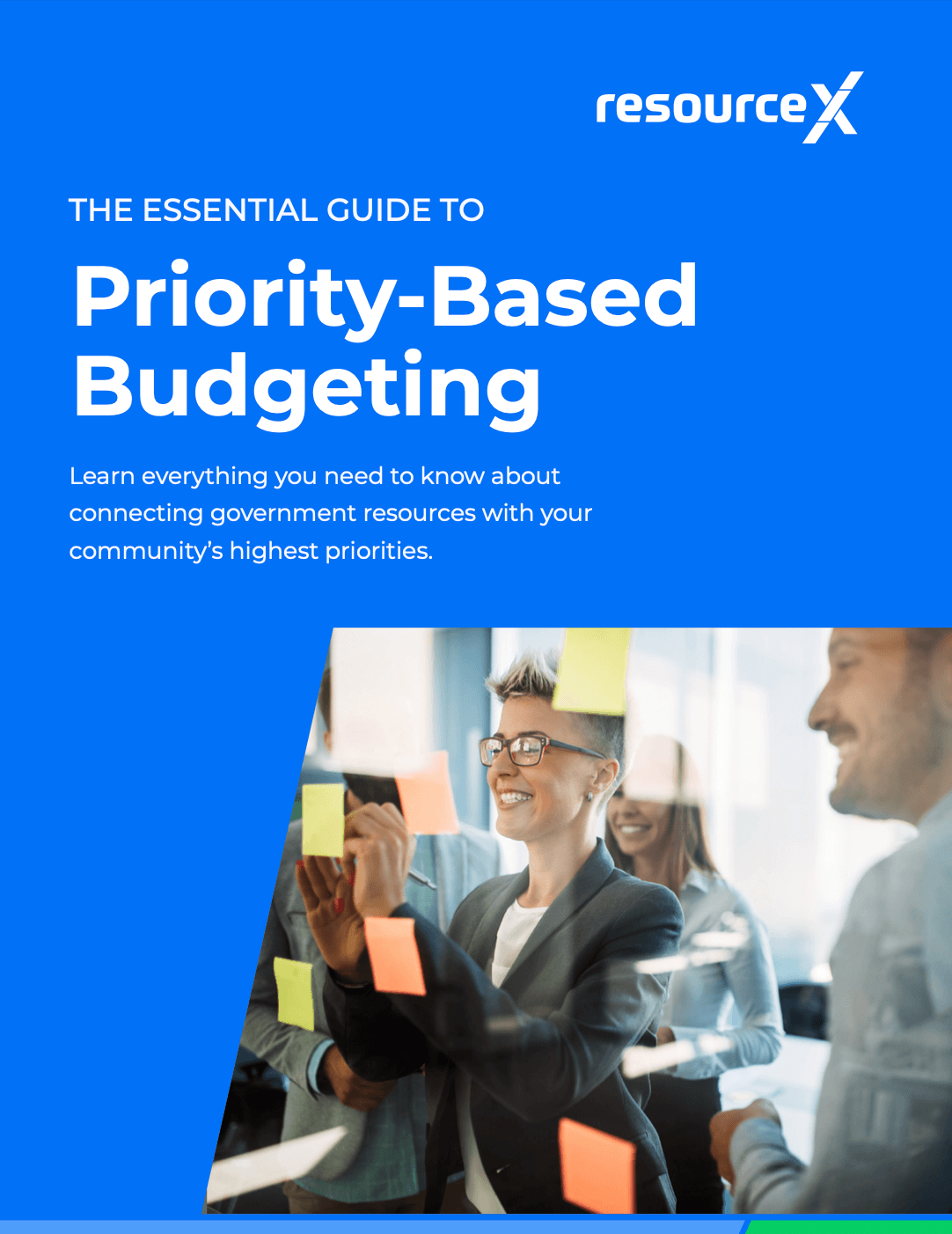 Download a PDF version of this guide by filling out the form